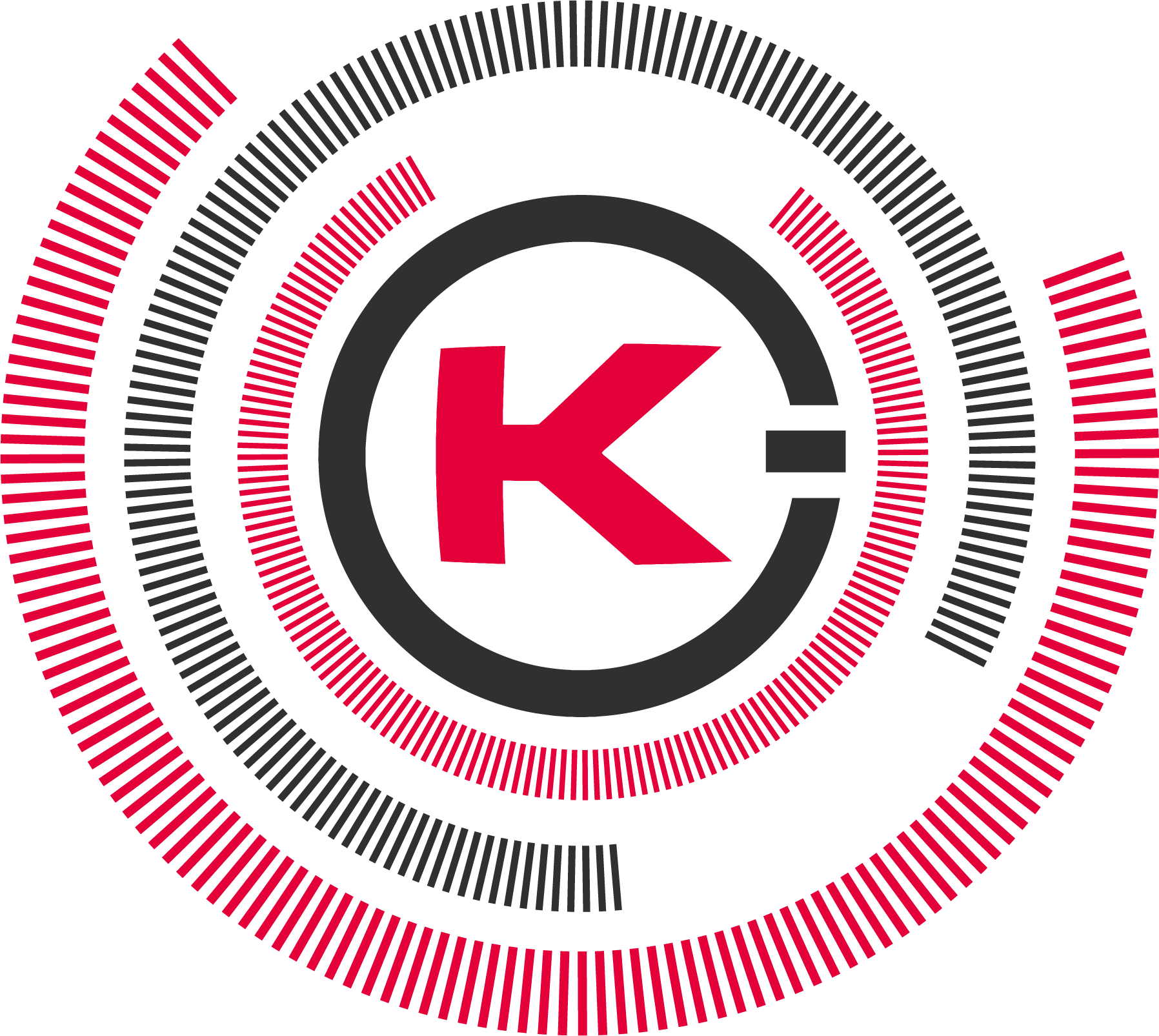 Since 2006, K-tronik has been creating a modern and professional working atmosphere in which specialists are motivated to perform at their best and their qualifications are promoted. This is based on professional expertise and mutual appreciation and is characterized by trust and cultural openness in the entire team.
In this way, the company meets the high demands of its customers with the competence of an international, highly qualified and motivated team of experts.



Person-years Project Experience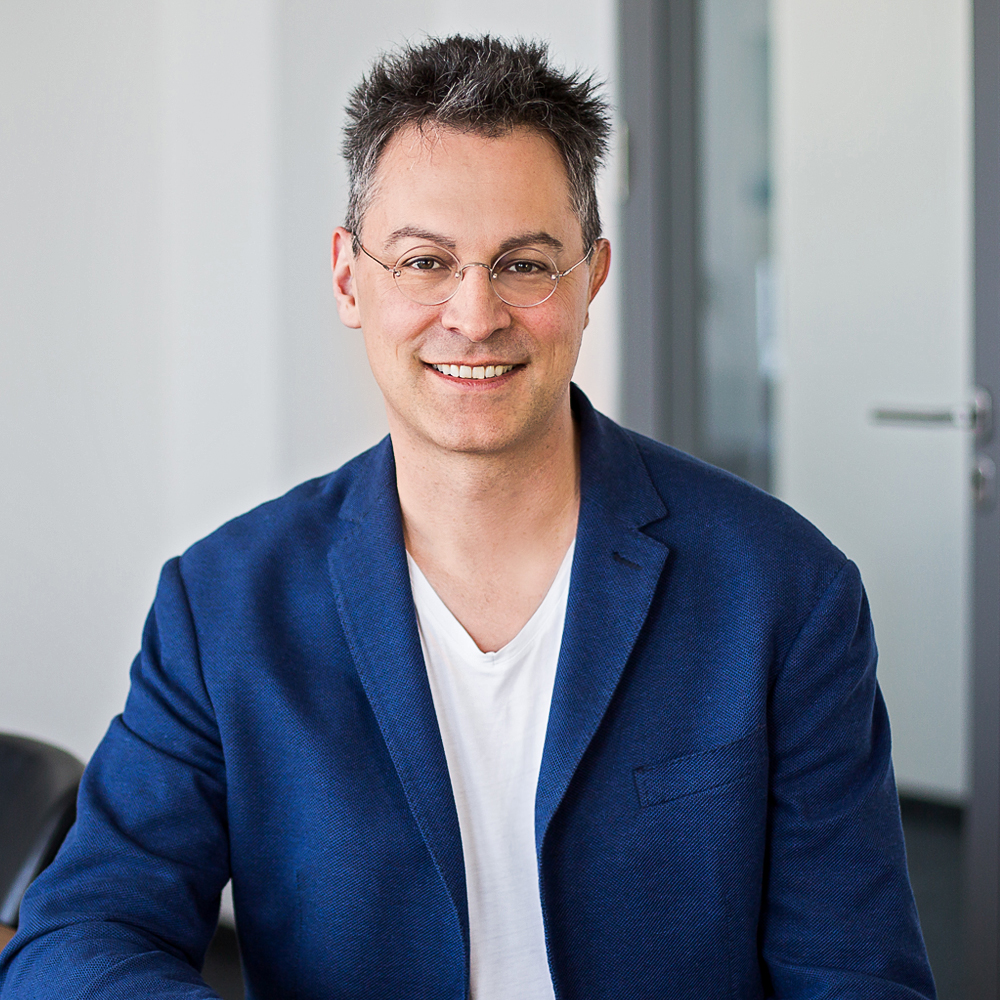 Andreas Küttel
Founder &
CEO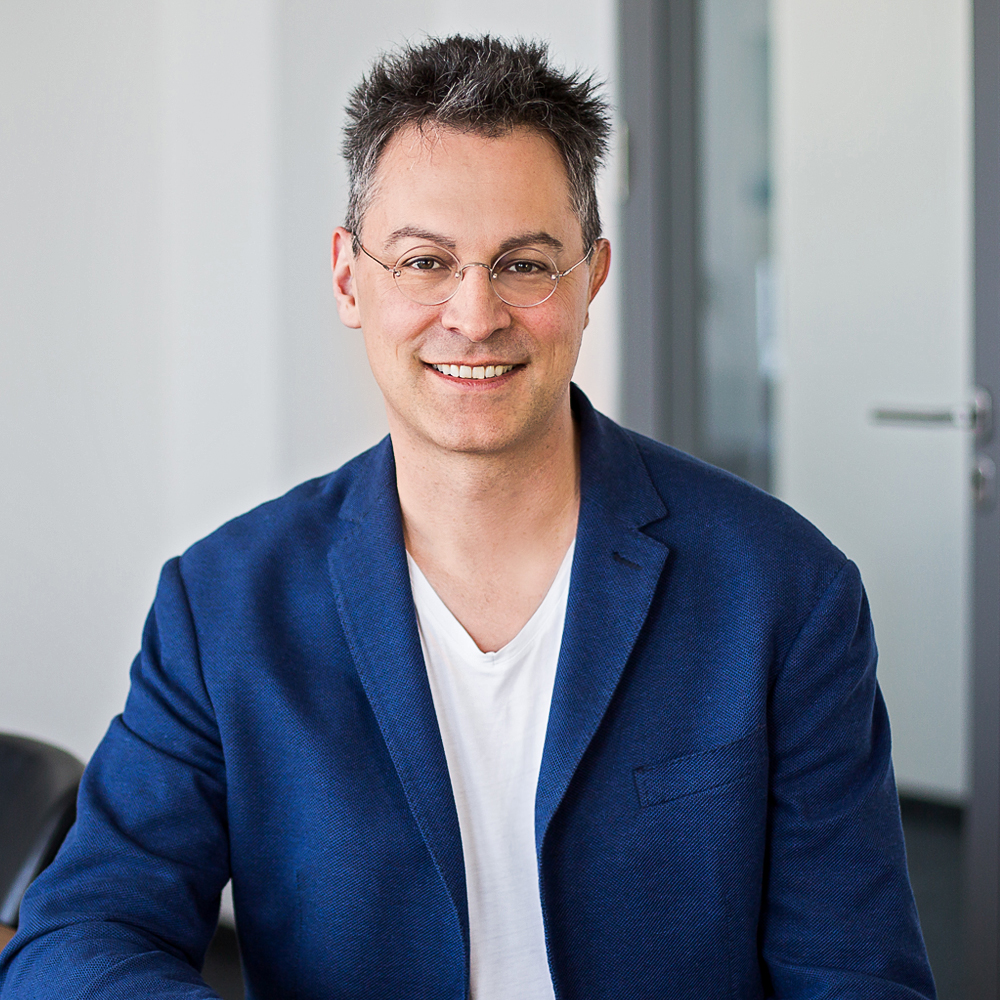 Andreas Küttel
Founder & CEO
Already during my business administration studies I chose to focus on areas such as corporate management, controlling or tax law, which stood for the realisation of my idea of my own company. But before I fully entered the personnel service, I did one more round as a rock guitarist and still like to play the strings.
Of course I've always been interested in technology, especially cars. But friendships, sports and travelling (to "foreign countries") have always been my absolute favourite pastimes - and an important counterbalance to my exciting job.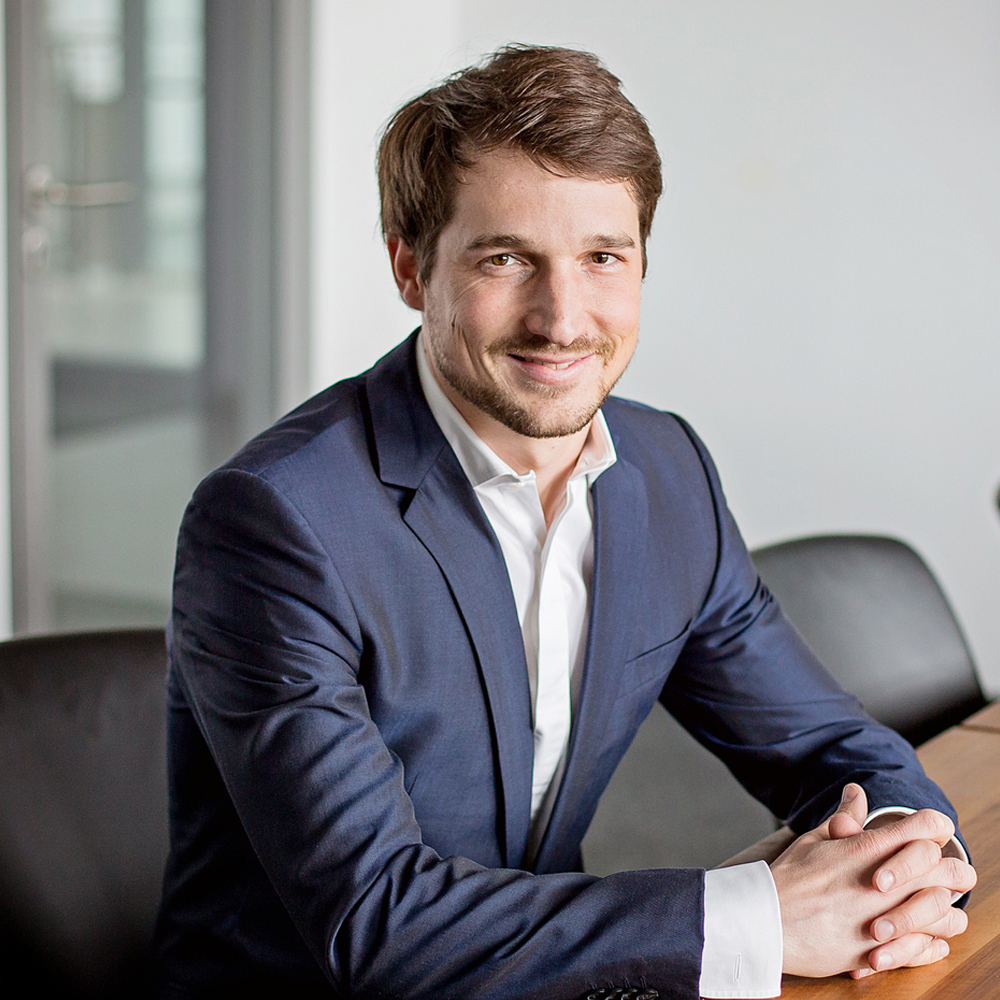 Stefan Füßl
COO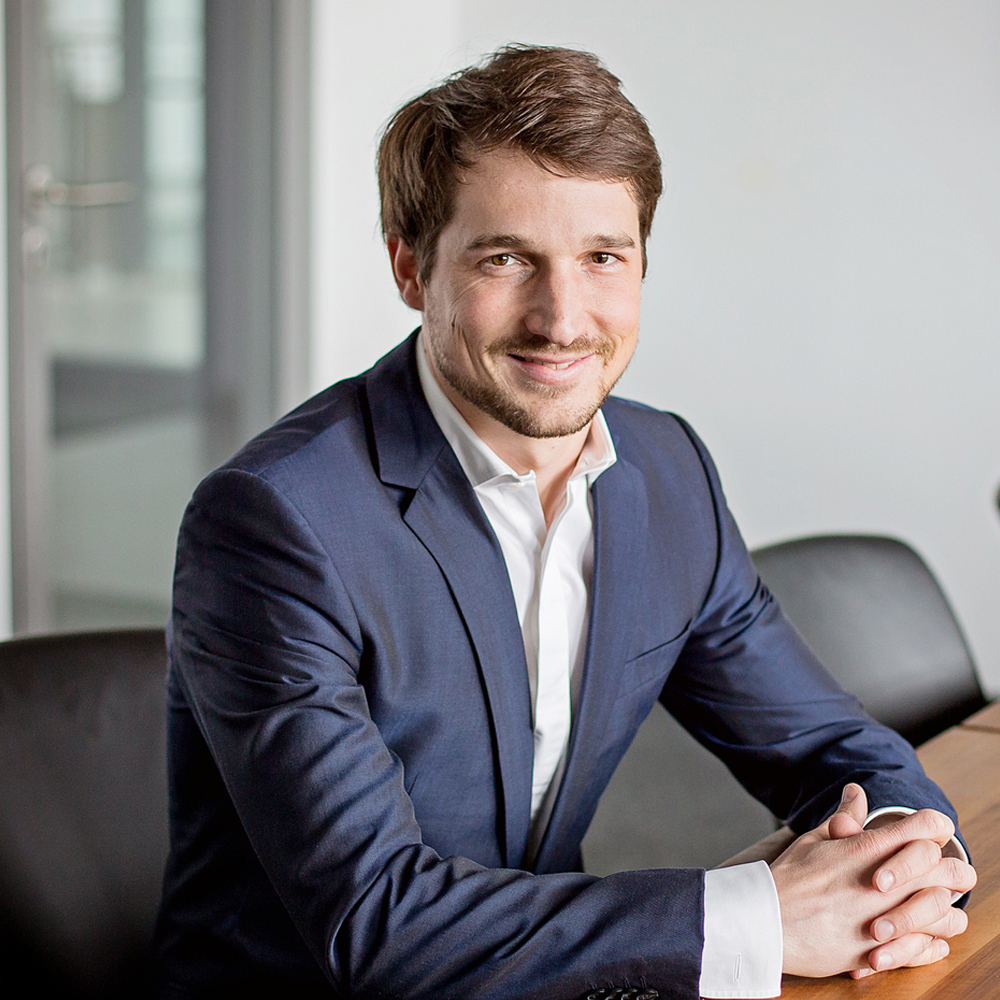 Stefan Füßl
COO
I admit it, I'm a sports junkie. And my home at Tegernsee offers me the perfect "playground" for skiing, cross-country skiing, hiking or kitesurfing. If indoor, then off to CrossFit training. For that I like to get up before 5 o'clock in the morning.
The will to succeed, a great stamina and a high level of frustration threshold characterize me. These qualities have been motivating and pushing me at K-tronik every day anew and for many years.
In the office they call me the "Magic" because I always keep calm and find a solution. Maybe it's because as a father of two, I went through a good school.
Sascha Saffari
CTO
Sascha Saffari
Head of Engineering Services
'm an all-rounder through and through. After studying electrical engineering with a focus on medical technology, I first worked as a hardware developer for automation technology before moving to the mobile phone industry as a software developer. In my private life I am enthusiastic about all sports that have to do with balls, speed and fun. In my job I try to keep track of all topics. Maybe this characteristic has its cause in my roots: as a Bavaro-Perser I have also internalized different cultures..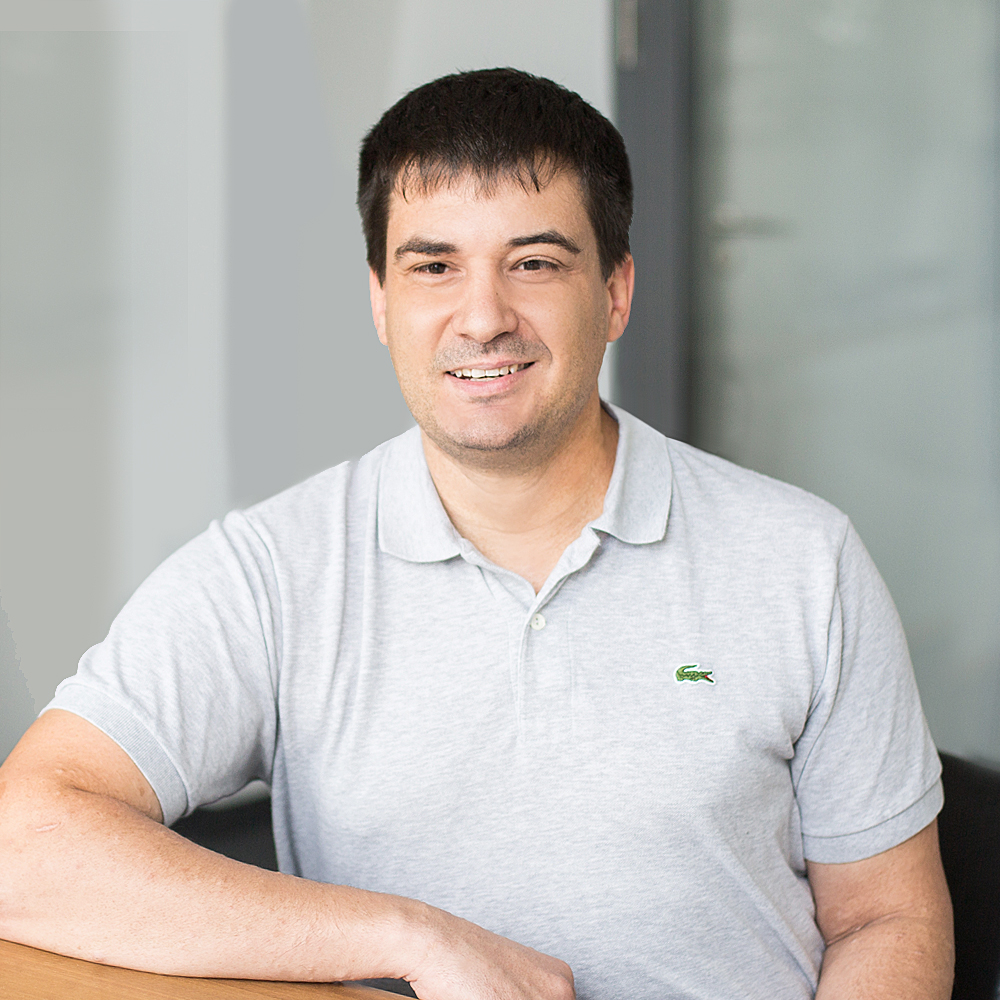 Andreas Hellinger
Head of IT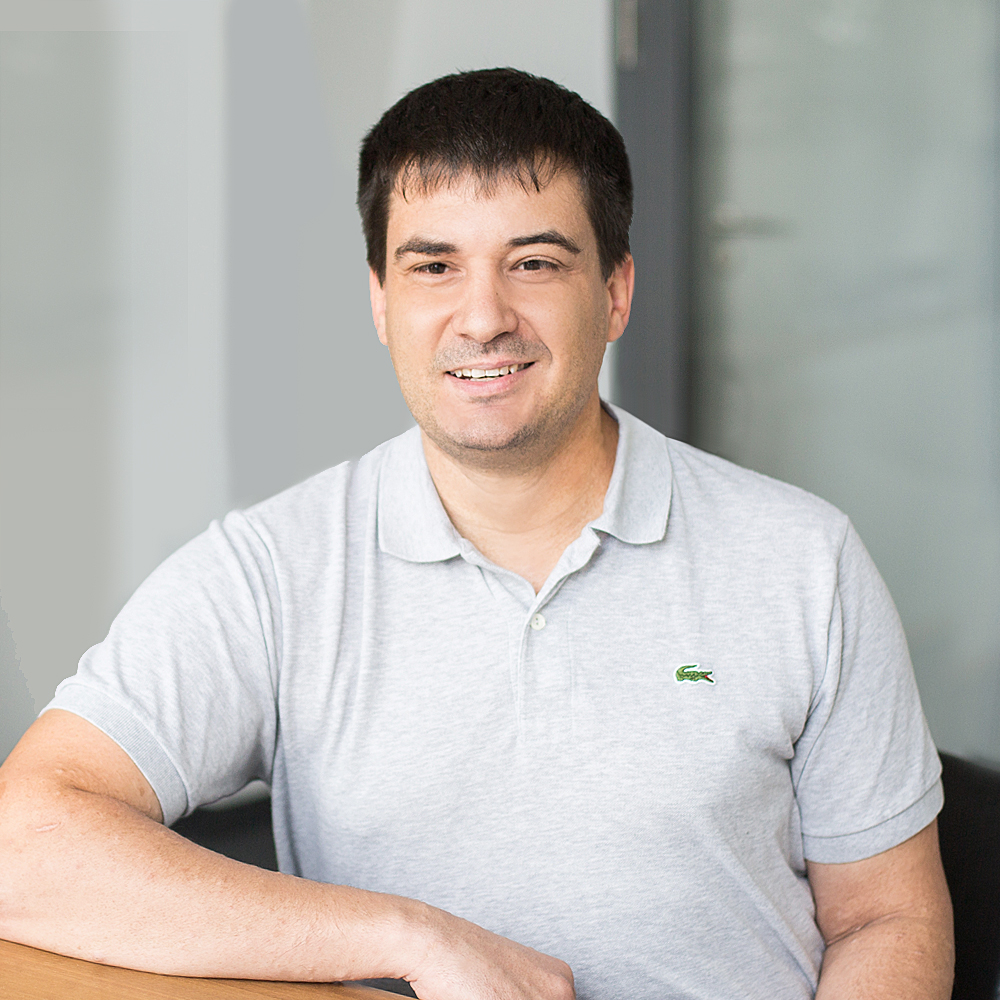 Andreas Hellinger
Head of IT & Telecommunications
I would call myself an all-round talent. Computers, radio and electronics are the topics that have fascinated me since my childhood and still keep me busy today. After 10 years in mobile radio measurement technology, I am now allowed to supervise the IT in the K-tronik back office. In my private life I am of course a radio amateur and when I am not sitting in my electronics laboratory, I also enjoy sailing to the sea.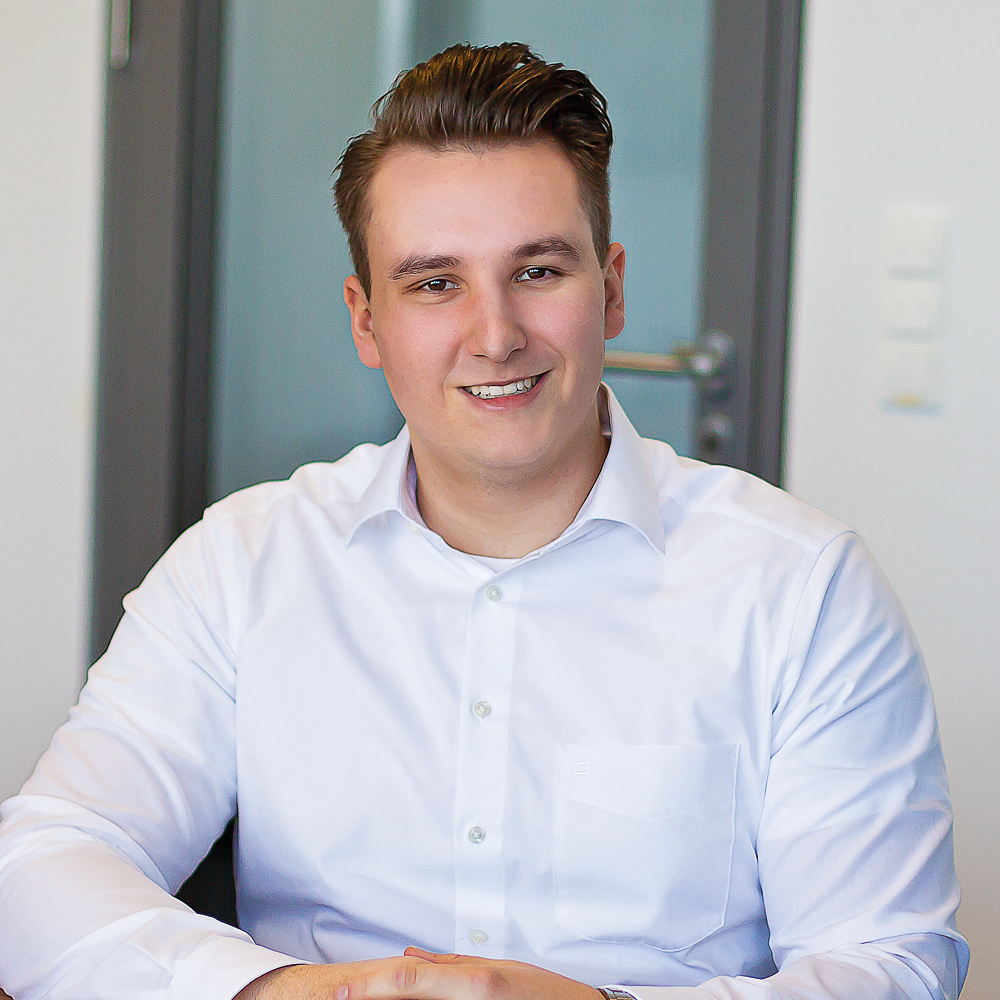 Max Hauke
Account Manager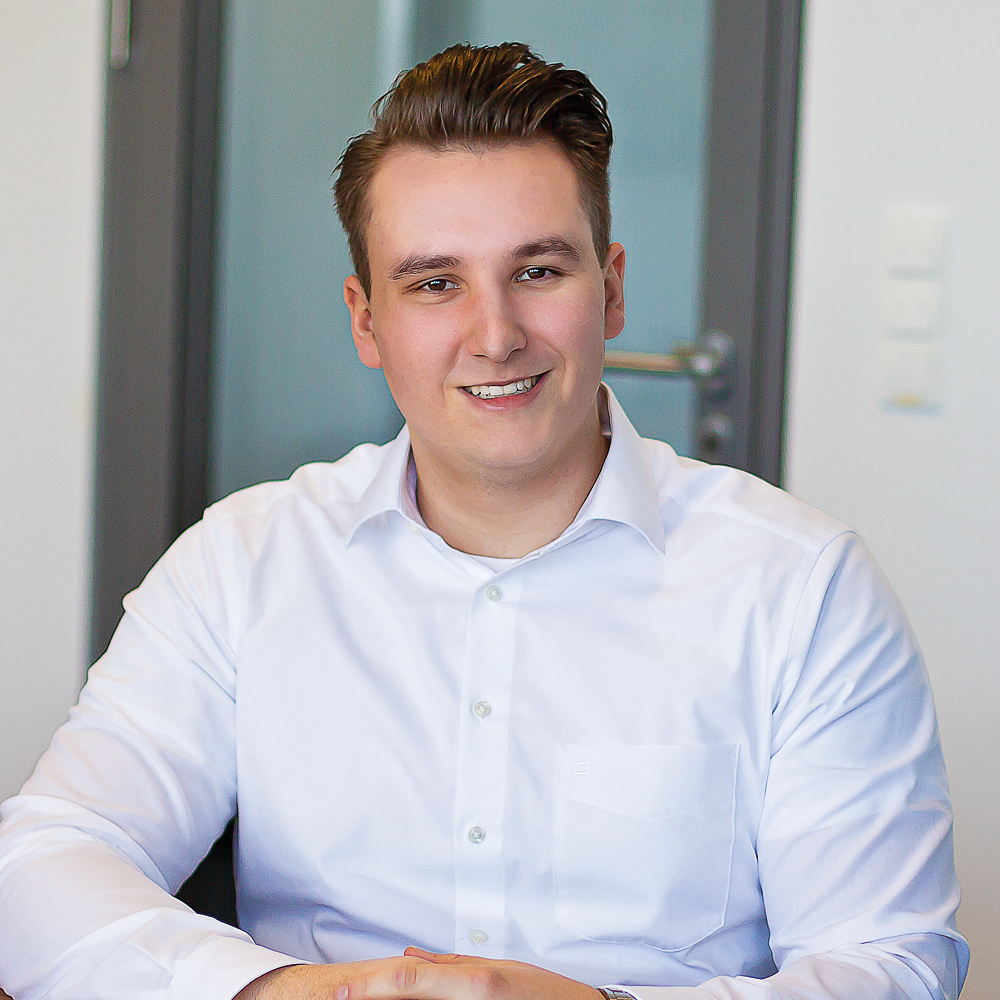 Max Hauke
Account Manager
In Benzin Veritas - that's what my biography would be called. My passion for cars and motor sports coupled with my fascination for technology and people brought me close to sales at an early age. So it was clear in which direction my future should go later. Fortunately, my search for a job during my studies brought me to K-tronik. I am currently studying International Management at the University FOM. Privately I spend as much time as possible at the Nürburgring or at other car events of any kind. Food must not be neglected, just like the accelerator pedal.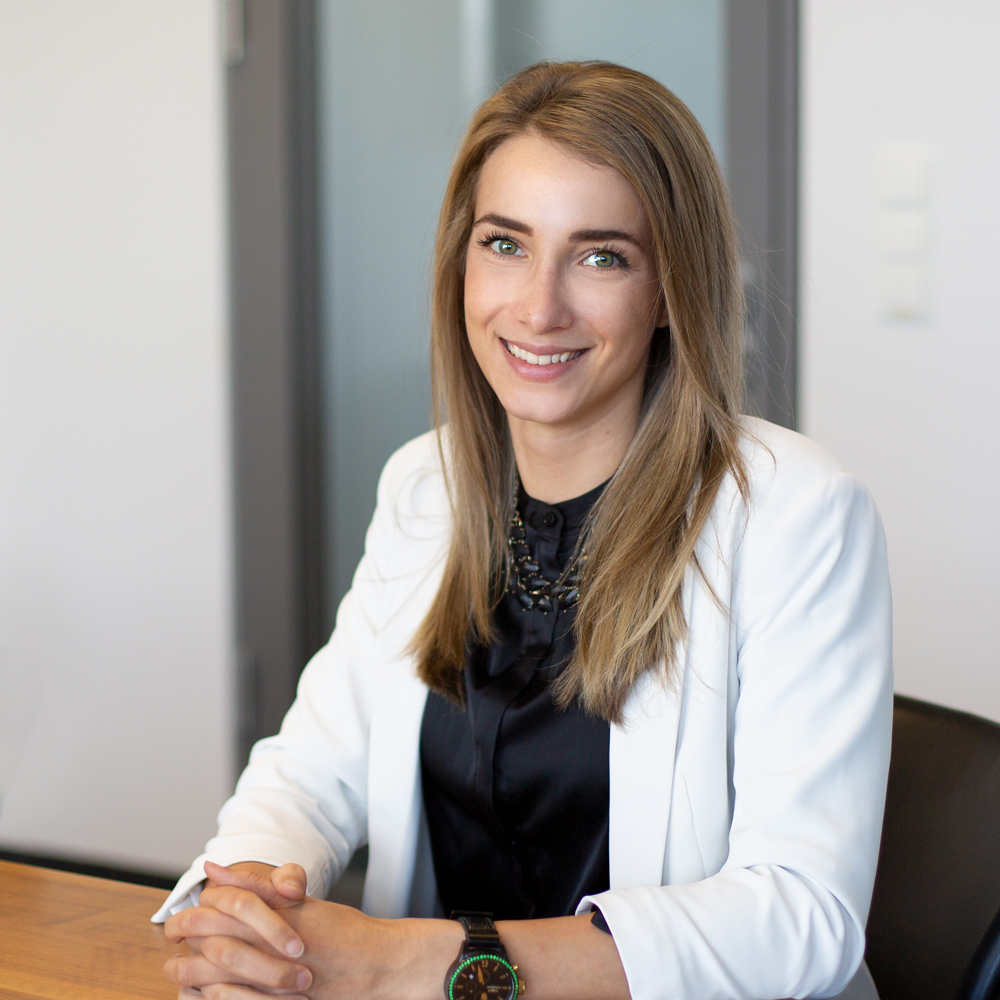 Chantal Dietrich
Account Manager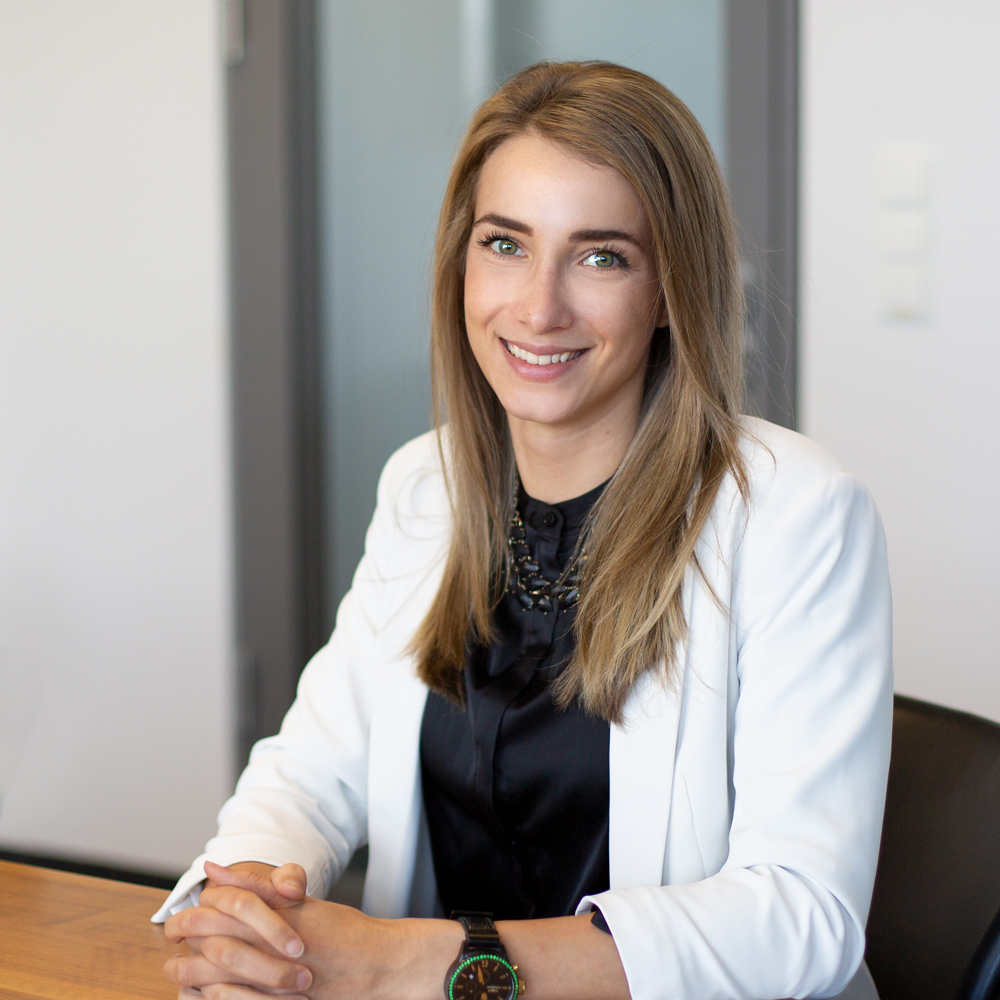 Chantal Dietrich
Account Manager
Like Walt Disney said "if you can dream it you can do it". Following this motto, I started looking for new challenges after graduating from high school and turned my back on my beautiful hometown on the Swiss border and traveled with my backpack through Australia. After my return, I decided to move to Heidelberg to study there. After my dual Bachelor in Fitness Economics I was looking for a new professional challenge and found what I was looking for at K-tronik.
In my spare time I use every free minute to train in the gym. In winter I like to travel with my snowboard to the Swiss Alps. I also like to travel the world as a backpacker and enjoy the different cultures.
I also enjoy cooking and baking, because you can never have enough snacks.
Alexander Kass
Account Manager
Alexander Kass
Account Manager

My career in recent years can be reduced to the essential with the saying "the only real constant is change". After several stopovers in four countries and seven cities, two technical degrees and great experiences as a social pedagogue and travel guide, it was clear to me that I wanted to do something new after I graduated in Industrial Management. As Account Manager at K-tronik I have the opportunity to squeeze my fascination for technology and the enthusiasm to work with people under one roof. When I'm not busy pestering our engineers with technical questions, I can be found among friends playing sports, travelling or having a cool drink in my hand.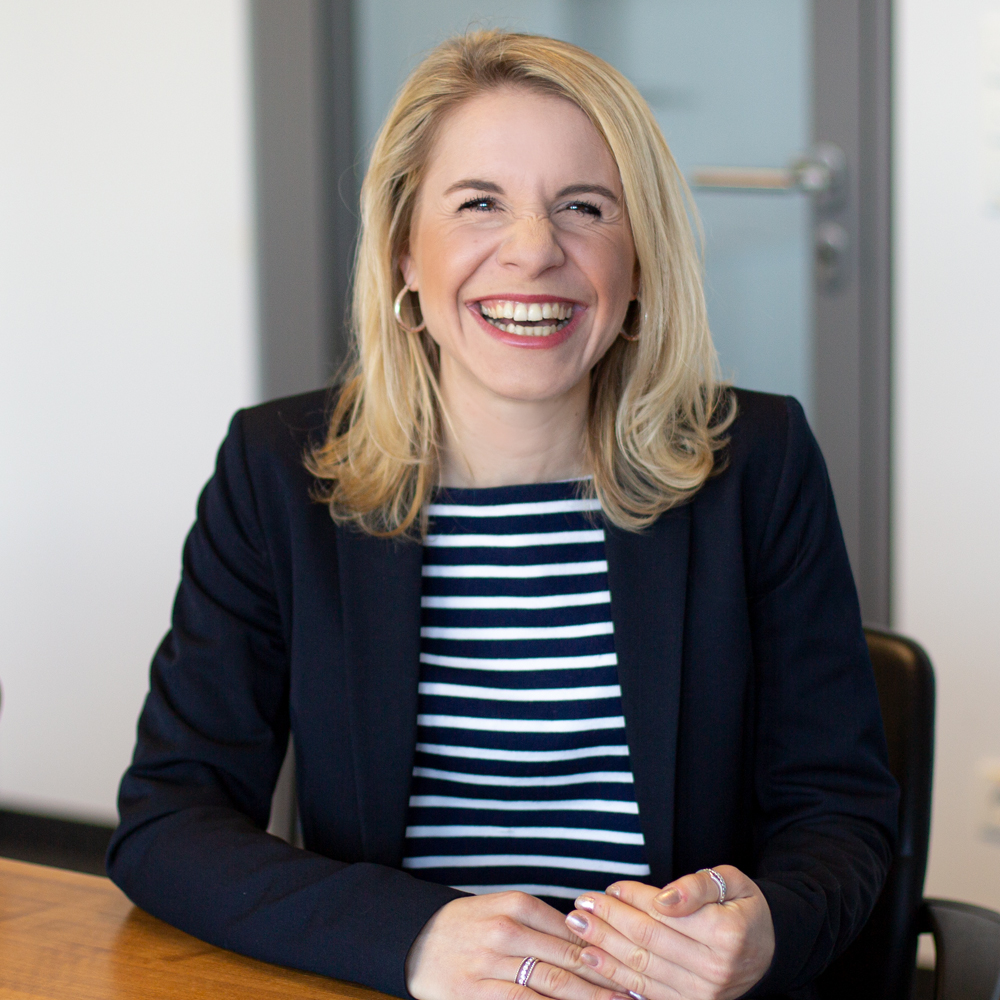 Magdalena Wagner
Business Development Manager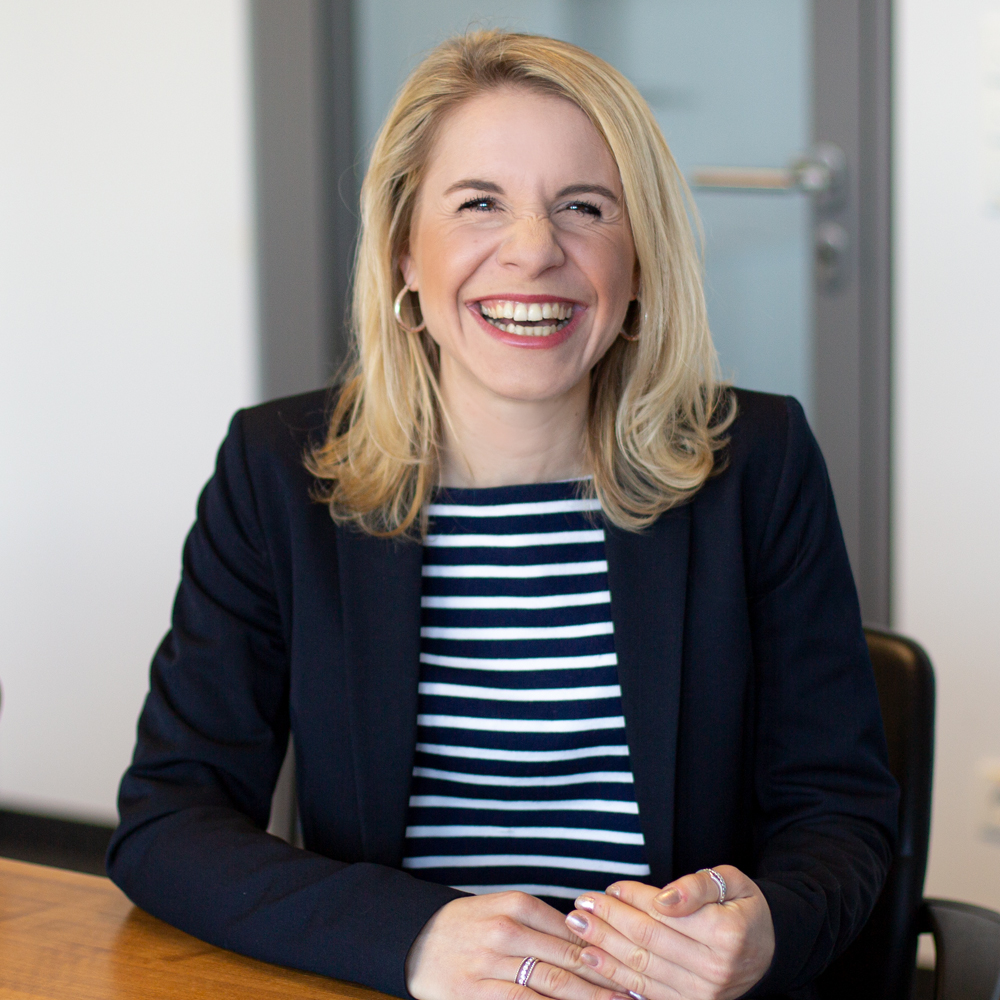 Magdalena Wagner
Business Development Manager
True to the motto "The most completely lost of all days is that on which one has not laughed." I`m joining the Account Management team with lots of high spirits and optimism. After my Bachelor and Masters degree in International Management it was clear, that my vocation is in Sales. With my strong communication skills and my love to people from all over the world I feel very comfortable here. Every time I`m not in the office, you will find me in the Bavarian Alps, where I came from. I enjoy spending time in the mountains, hiking, mountain biking or skitouring.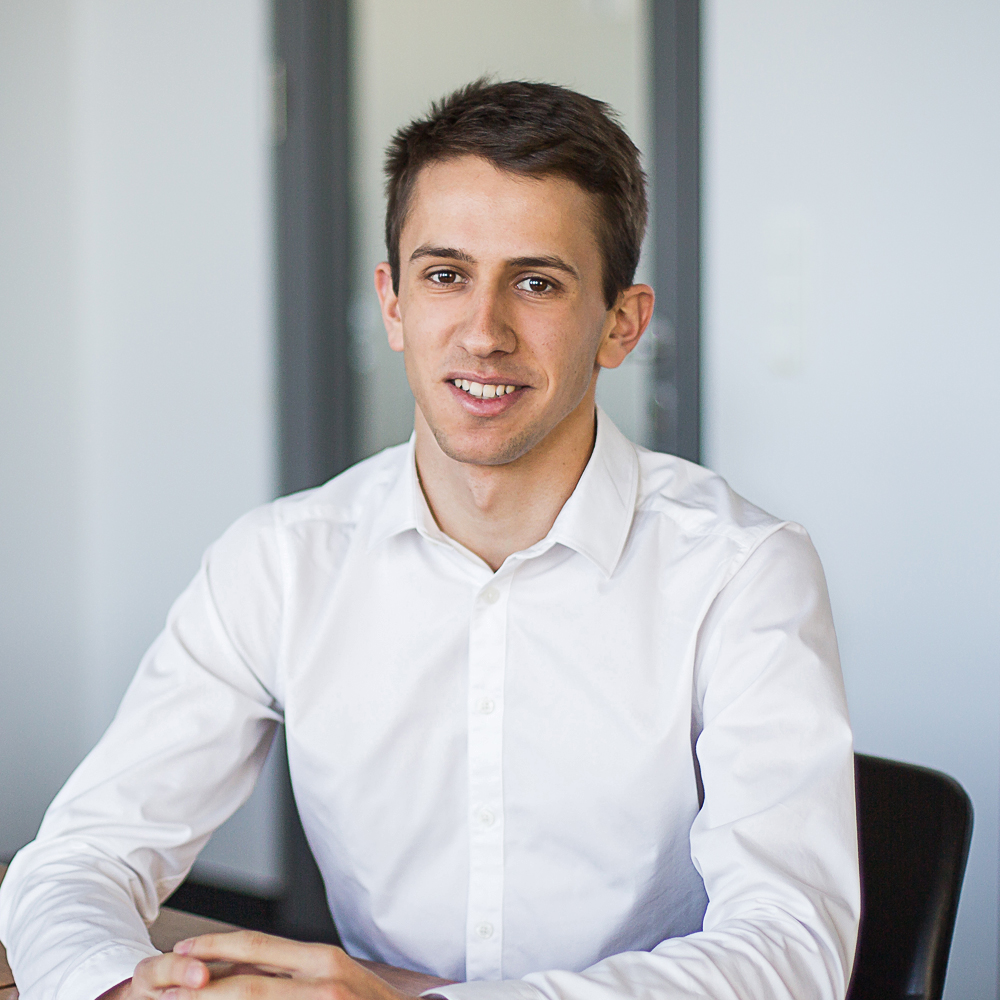 Simon Dabrowski
Software Developer
Digital Solutions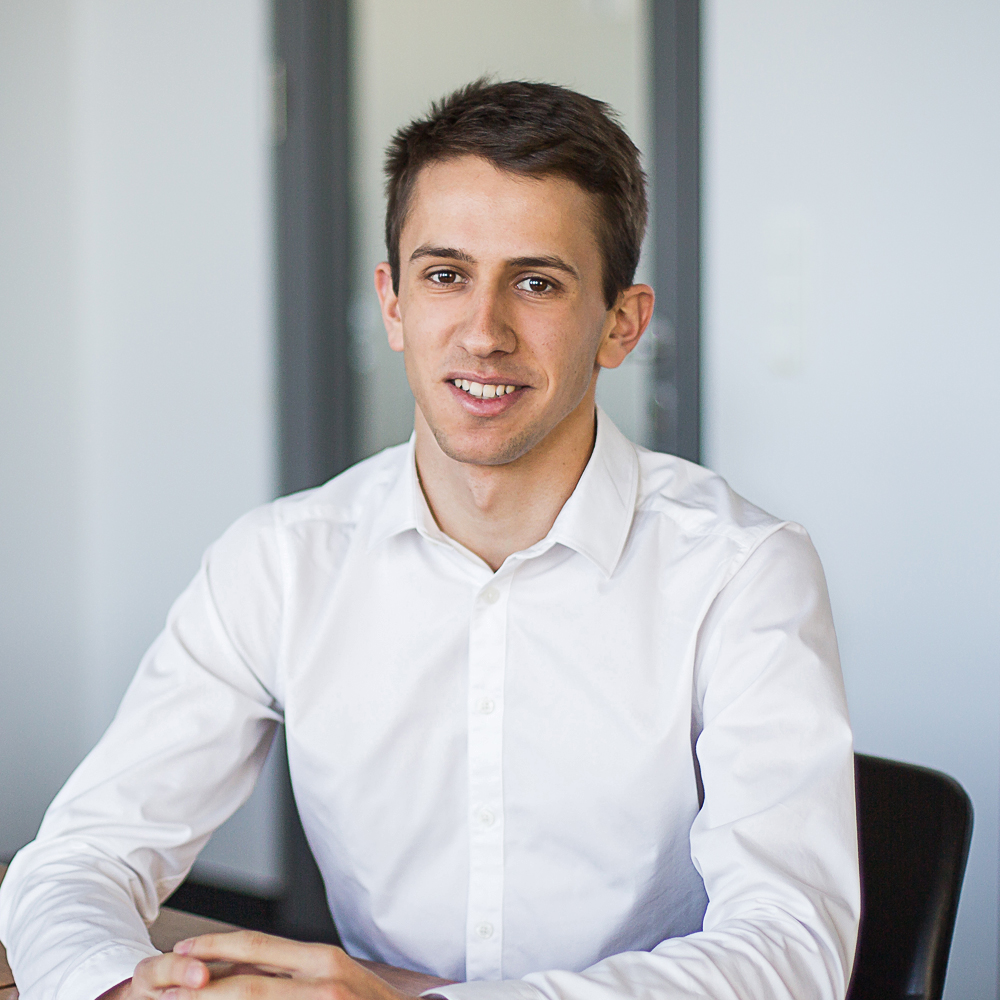 Simon Dabrowski
Software Developer
Already at the age of 14 I created my first website. I liked this so much that at the age of 16 I distributed my first self-developed web system. Currently I am studying business informatics at the TUM. Since I would like to get an insight into the real professional world during my studies, I also work as a software developer at K-tronik. For many years I have also been practicing performance-oriented athletics and so there is hardly a day on which I do not train. On vacation I go to the mountains for mountain biking or climbing and in winter for skating on the cross-country trail.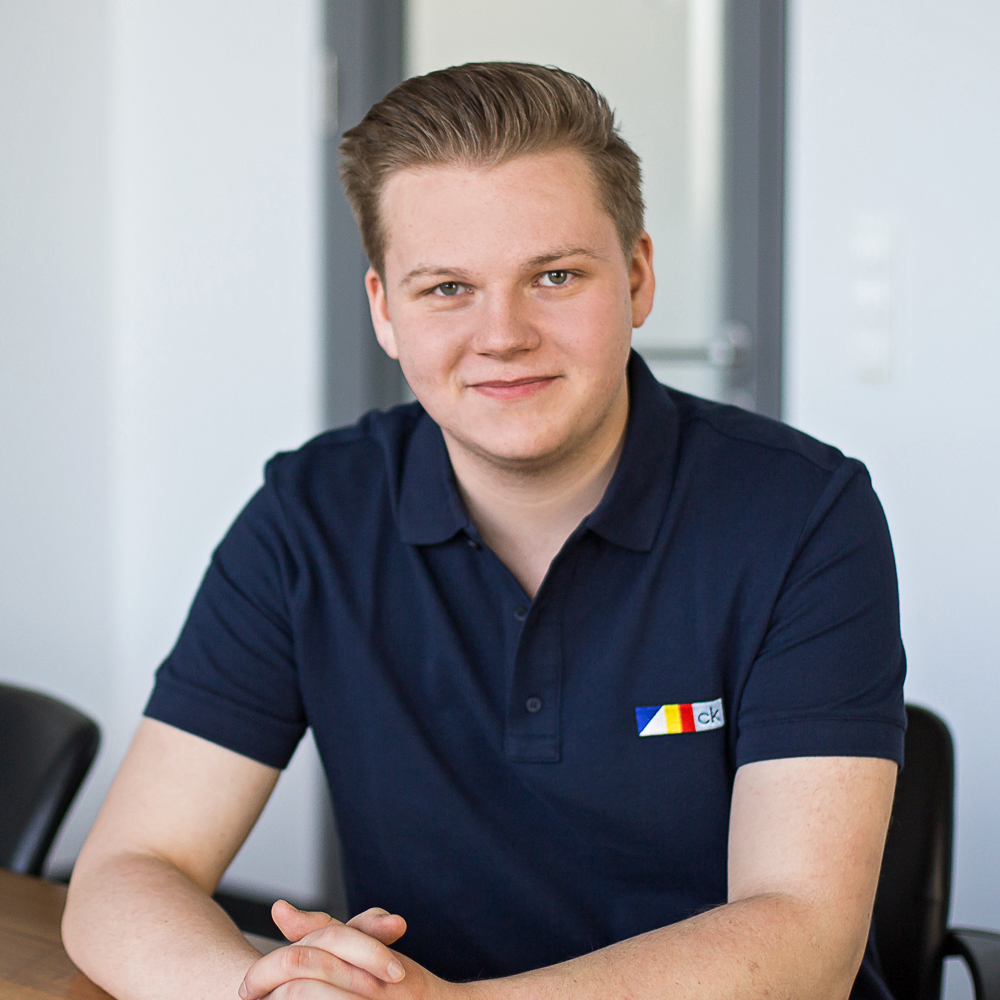 Emil Milow
Software Developer
Digital Solutions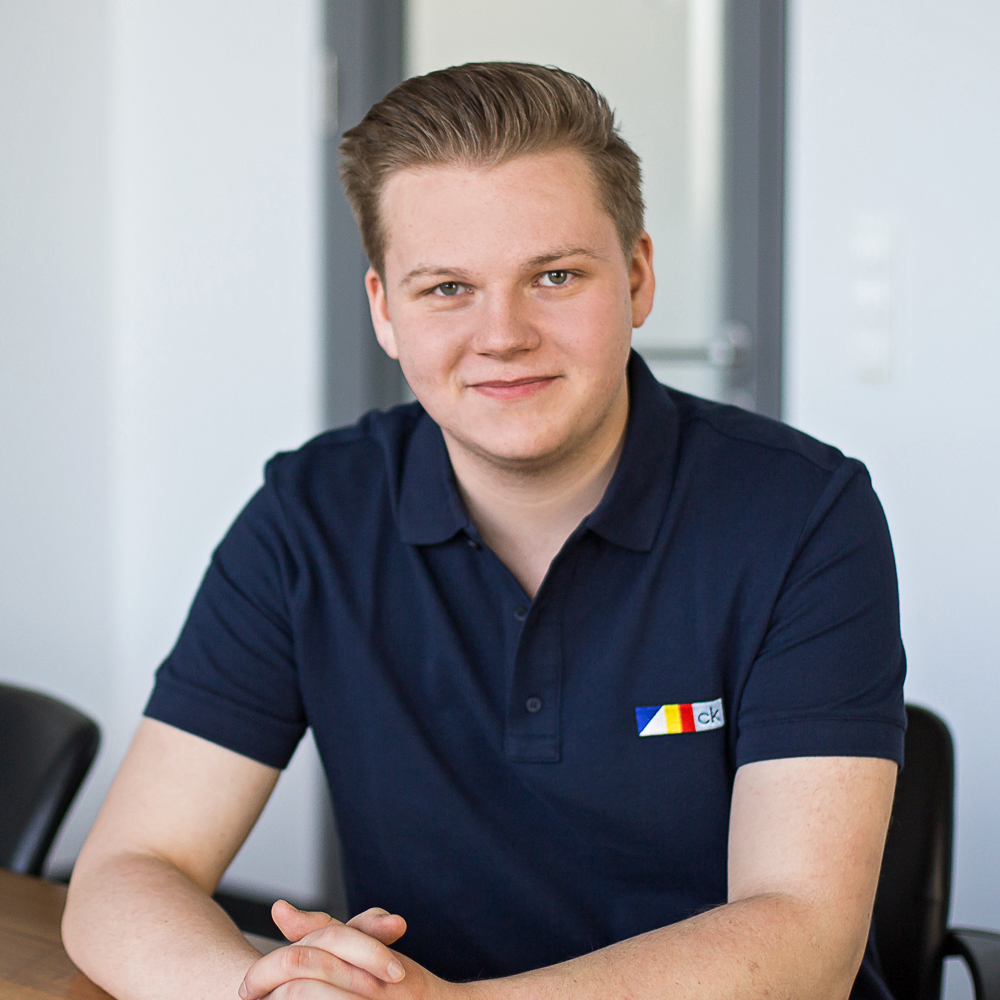 Emil Milow
Software Developer
I was born in Cologne and have a passion for computer science since my early years. Early on I developed my own websites and programmed my first software. Apart from the computer, I like to play hockey and do something with friends. I also study applied computer science.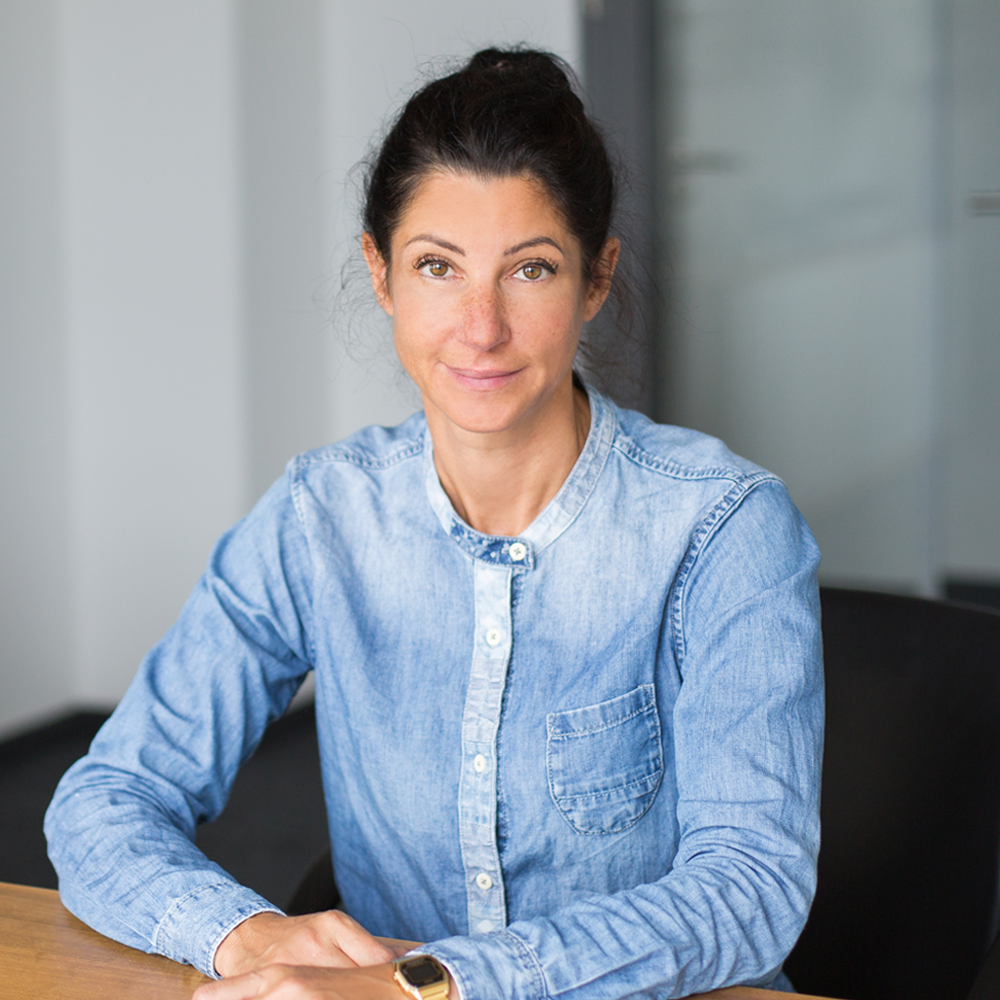 Alexandra Auffermann
Marketing/Graphics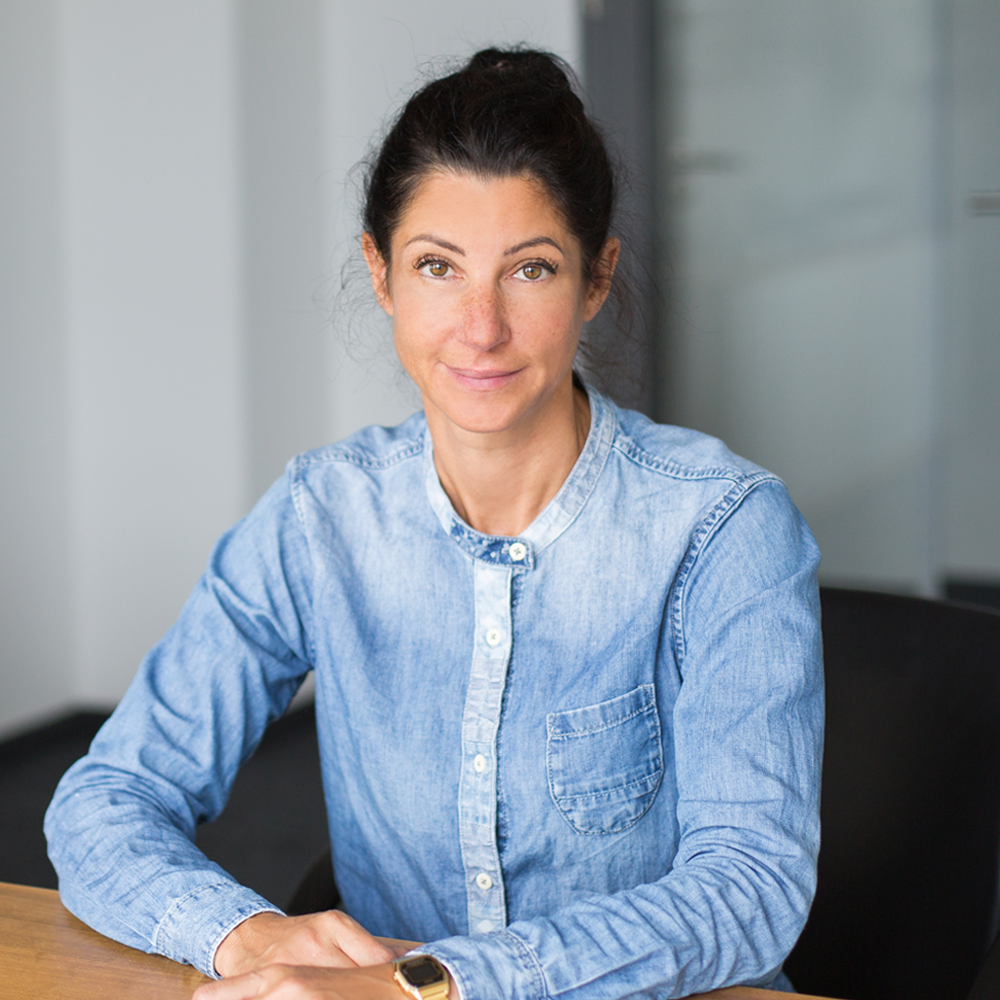 Alexandra Auffermann
Marketing/Graphics
My life started in Würzburg. Although it belongs to Bavaria, it is not really bavarian. After living in New York, Hamburg, Düsseldorf and Frankfurt, I moved to Munich in 2010. I love to walk in the English Garden with my dog and let my thoughts run. My hobbies change frequently. At the moment I'm doing a Ableton Live course. At K-tronik I am responsible for marketing and Design and I am enjoying the really nice working atmosphere.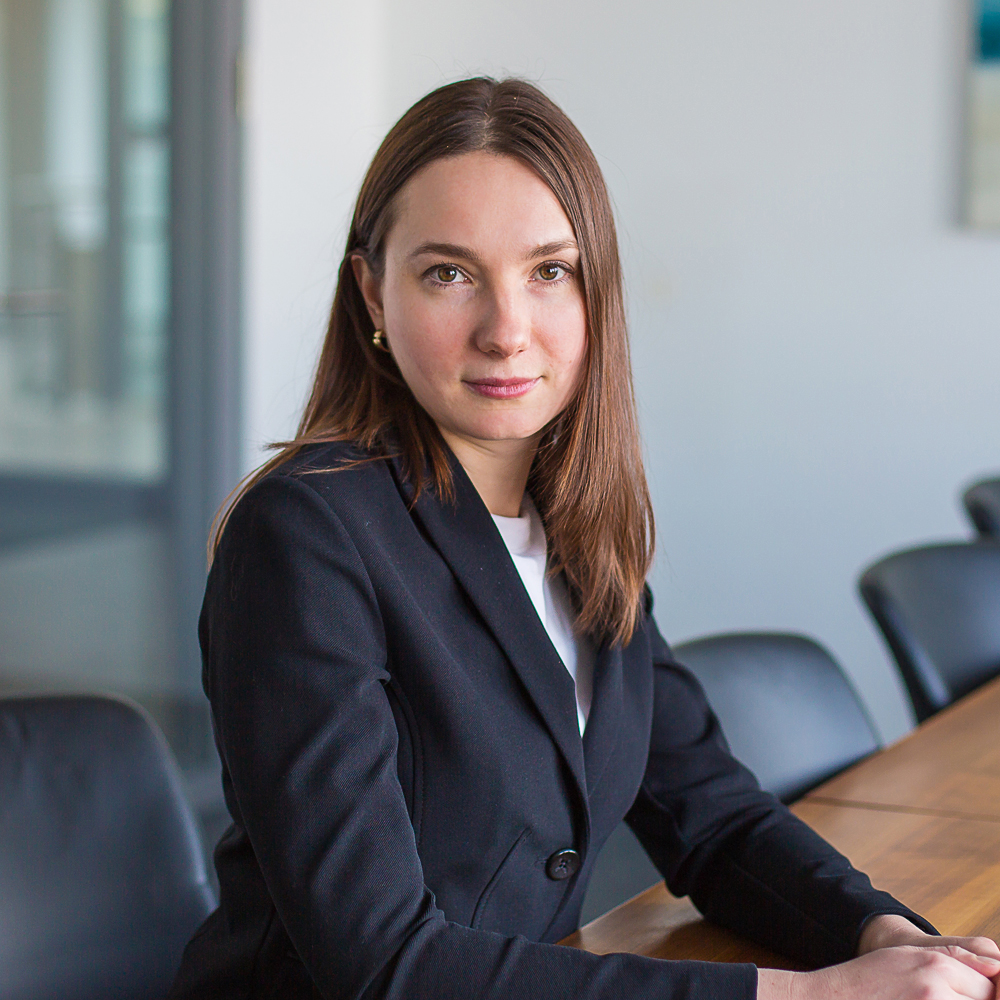 Natalia Oleshchuk
Senior Finance & Administration Manager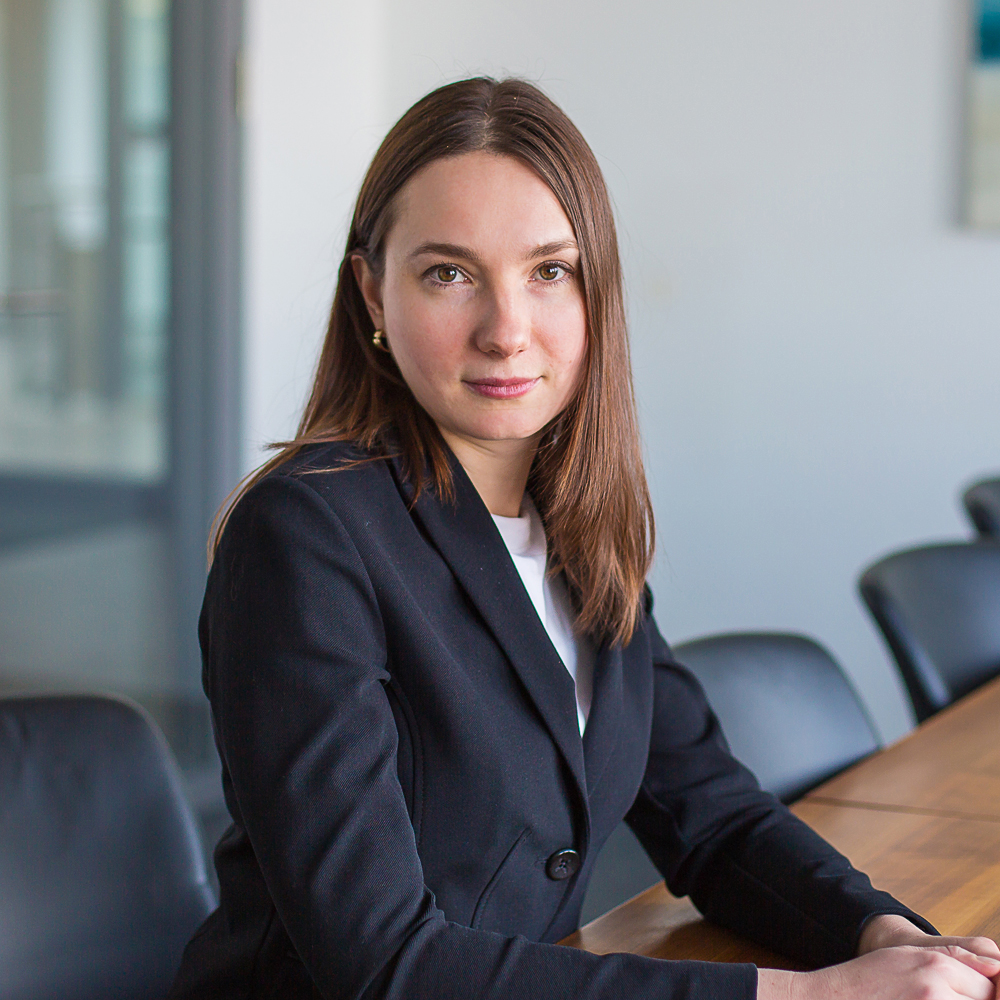 Natalia Oleshchuk
Senior Finance & Administration Manager
I have a passion for numbers and an even greater passion for people. Therefore I am fascinated by foreign cultures, different ways of thinking and living and generally people who are willing to go new ways, to dare something and to stand up for humanity. I also try to "be there" for my environment - professionally as well as privately. I want to master my tasks with great humanity and develop myself further in the process. This is not always easy, but my motto "Per Aspera ad Astra" keeps me on course.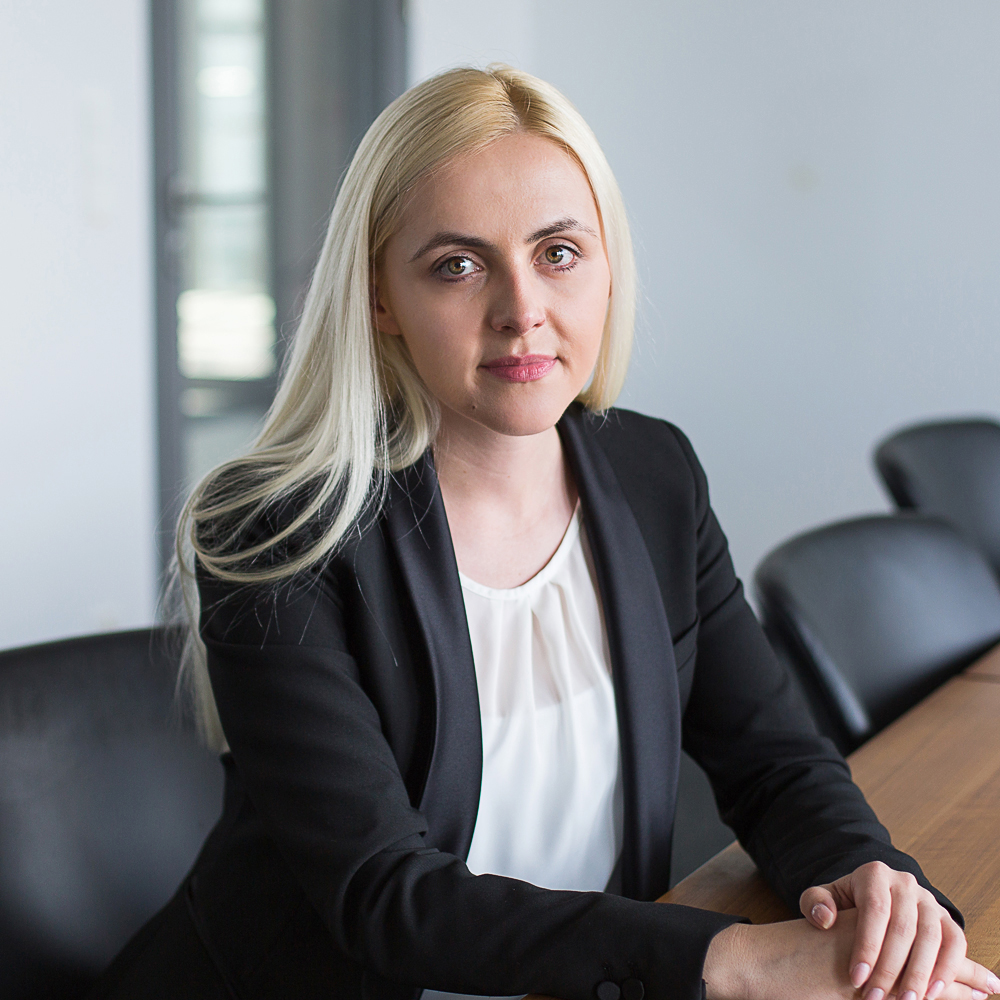 Alisa Kobasica
Finance & Administration Manager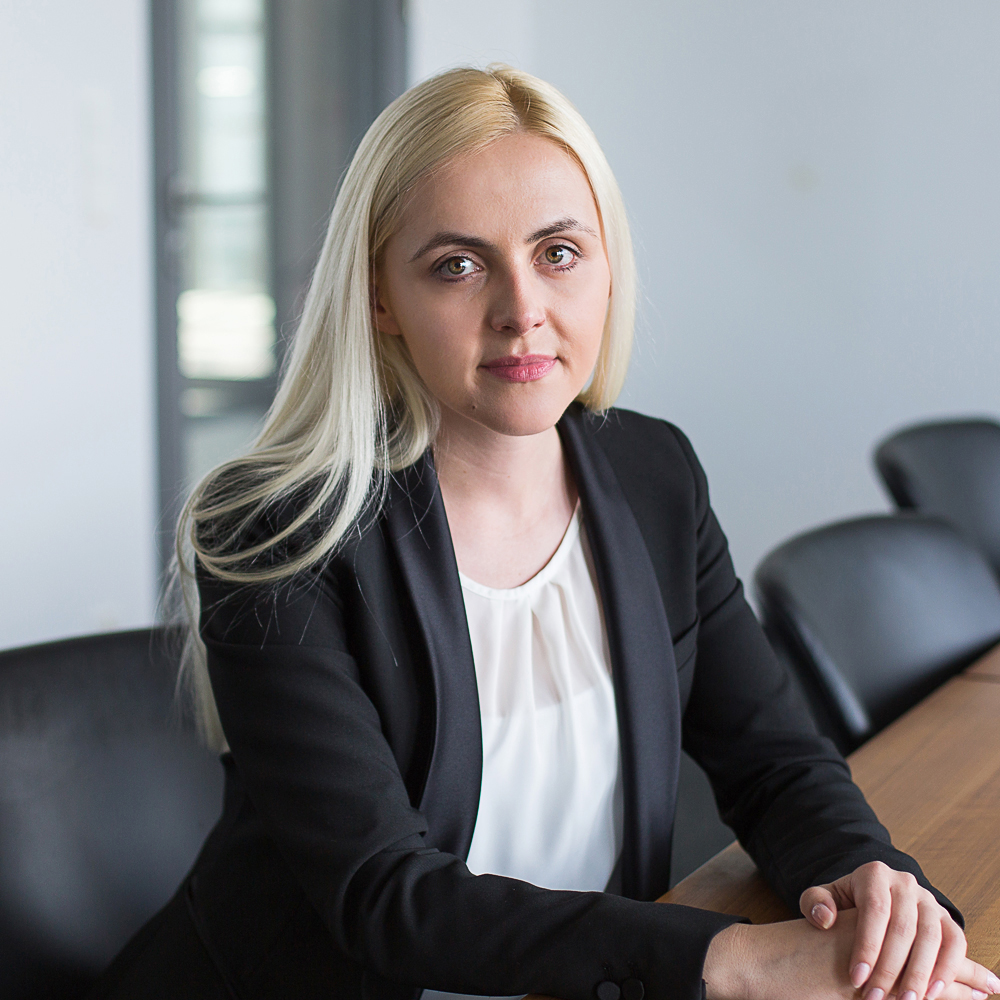 Alisa Kobasica
Finance & Administration Manager
I come from Sarajevo, Bosnia and Herzegovina, and moved to Munich in March 2018. I completed my master's degree in Finance Management and then worked for three years as a USPTO Patent Analyst, where I learned a lot about new current technology and worked on many interesting projects. I enjoy travelling and photographing, so I always have problems with too little memory space... I also enjoy the sun and the sea with a good book in my hand.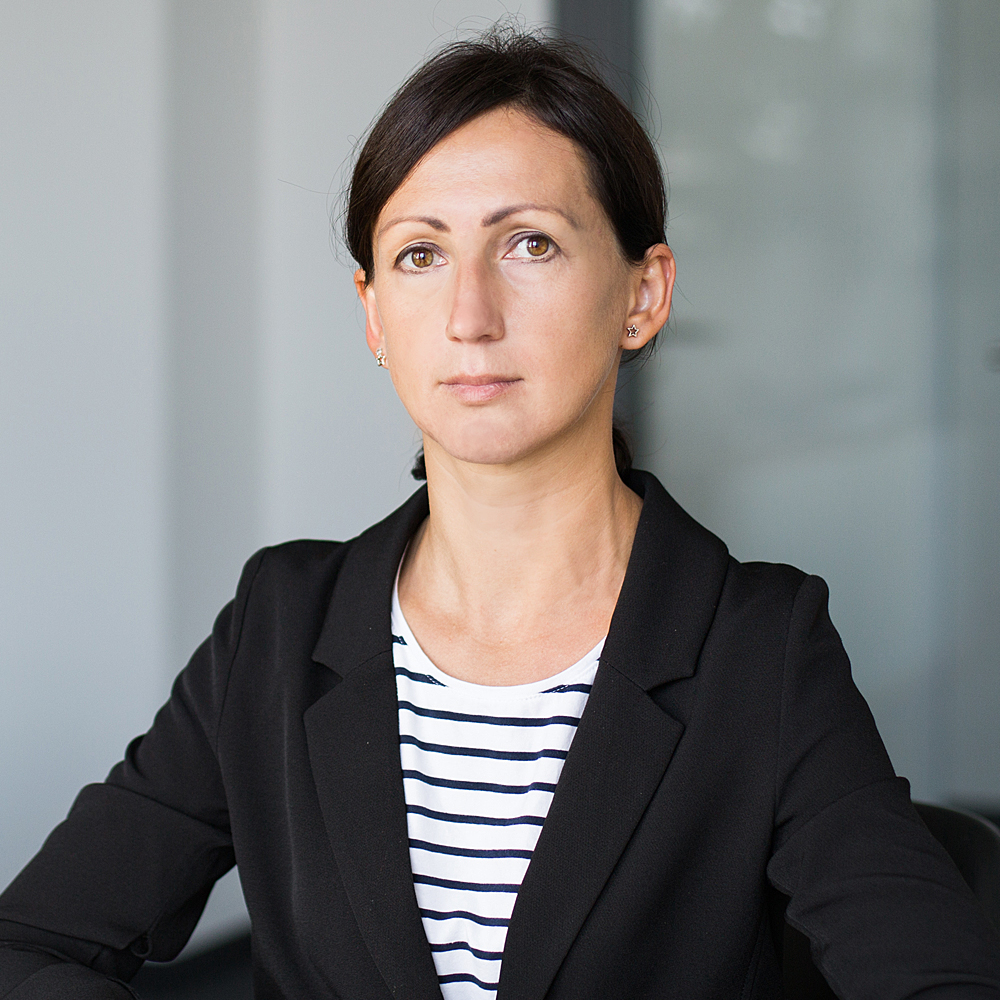 Elena Polukarova
Purchasing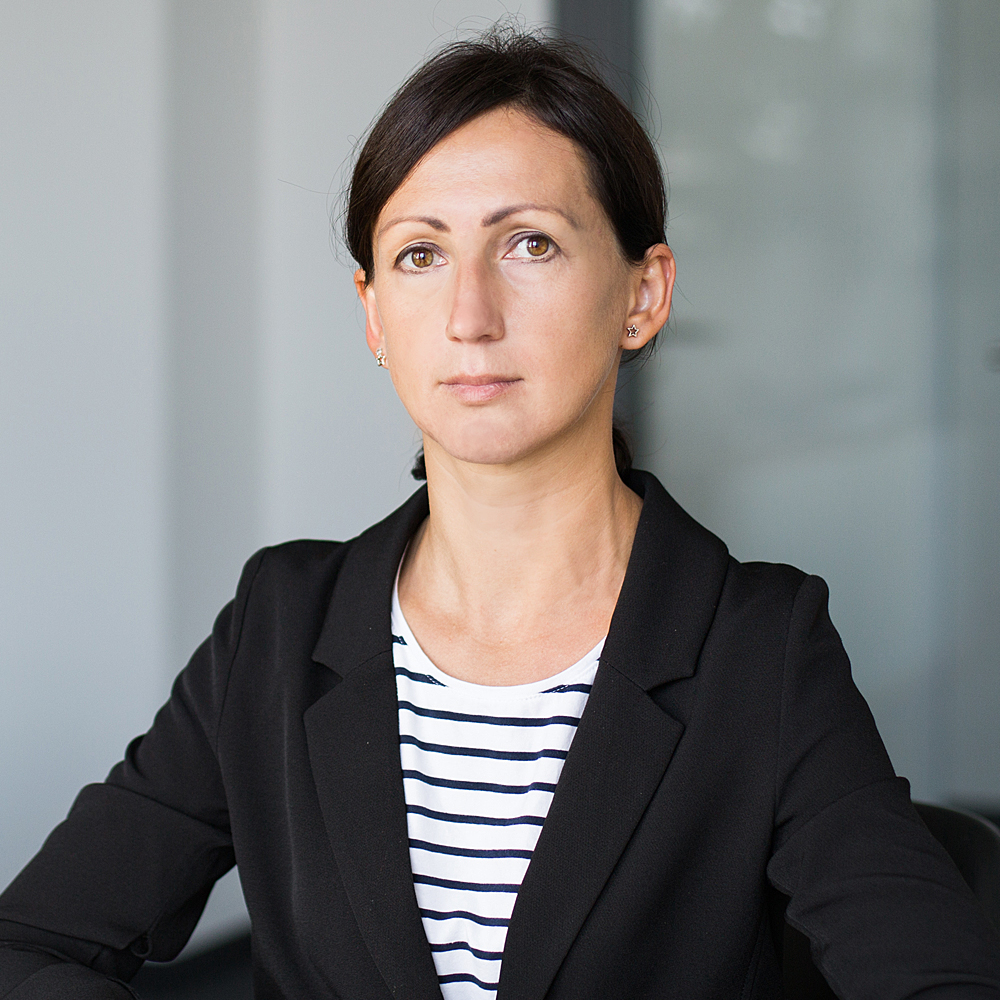 Elena Polukarova
Purchasing
I was born in Russia and have lived in Munich since 2008, where I studied business administration. Since 2012, I have been applying my knowledge of finance and administration in practice at K-tronik. Like most women, I like to shop and now have the great opportunity to make this passion my profession by building the new purchasing department for K-tronik. My other interests include photography; I particularly enjoy photographing people and landscapes. My dream is to travel the whole world. I have already partially fulfilled this dream and see it as a future challenge to get to know the rest of the world together with my family..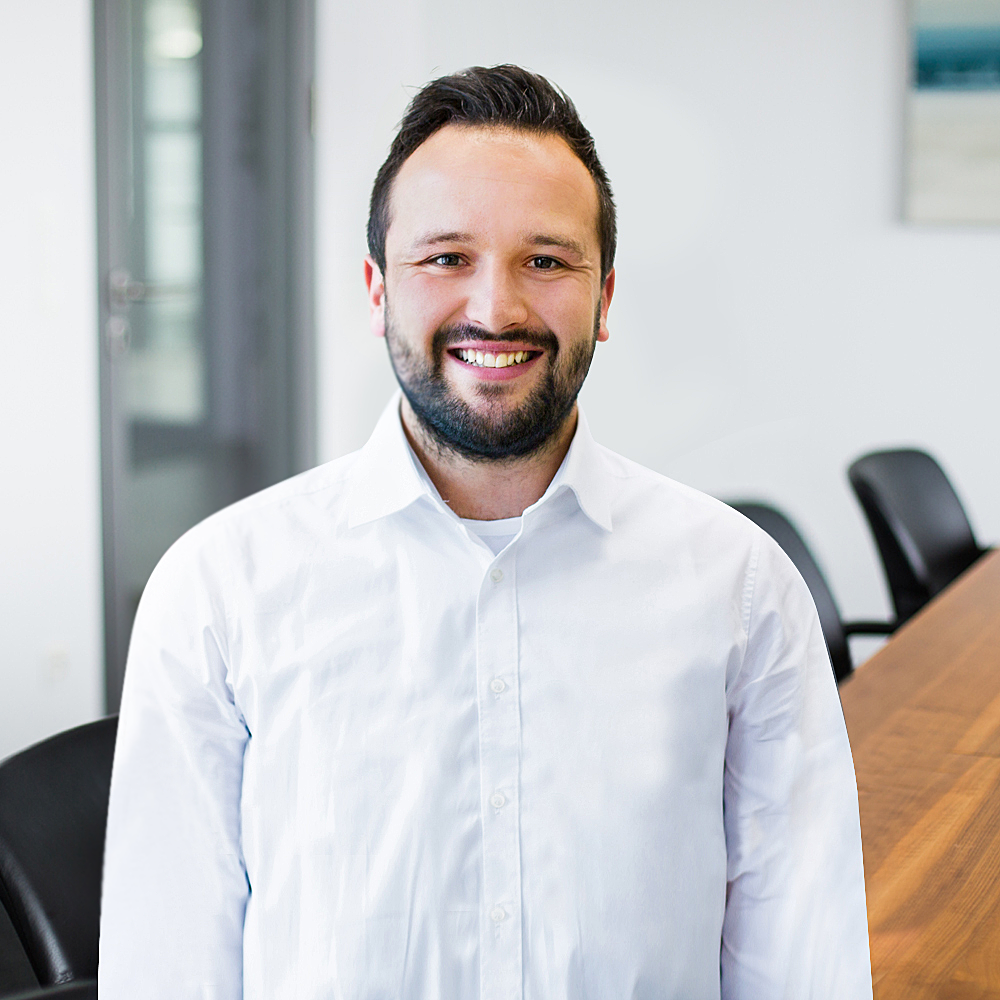 Markus Schwenk
Project Manager Actuators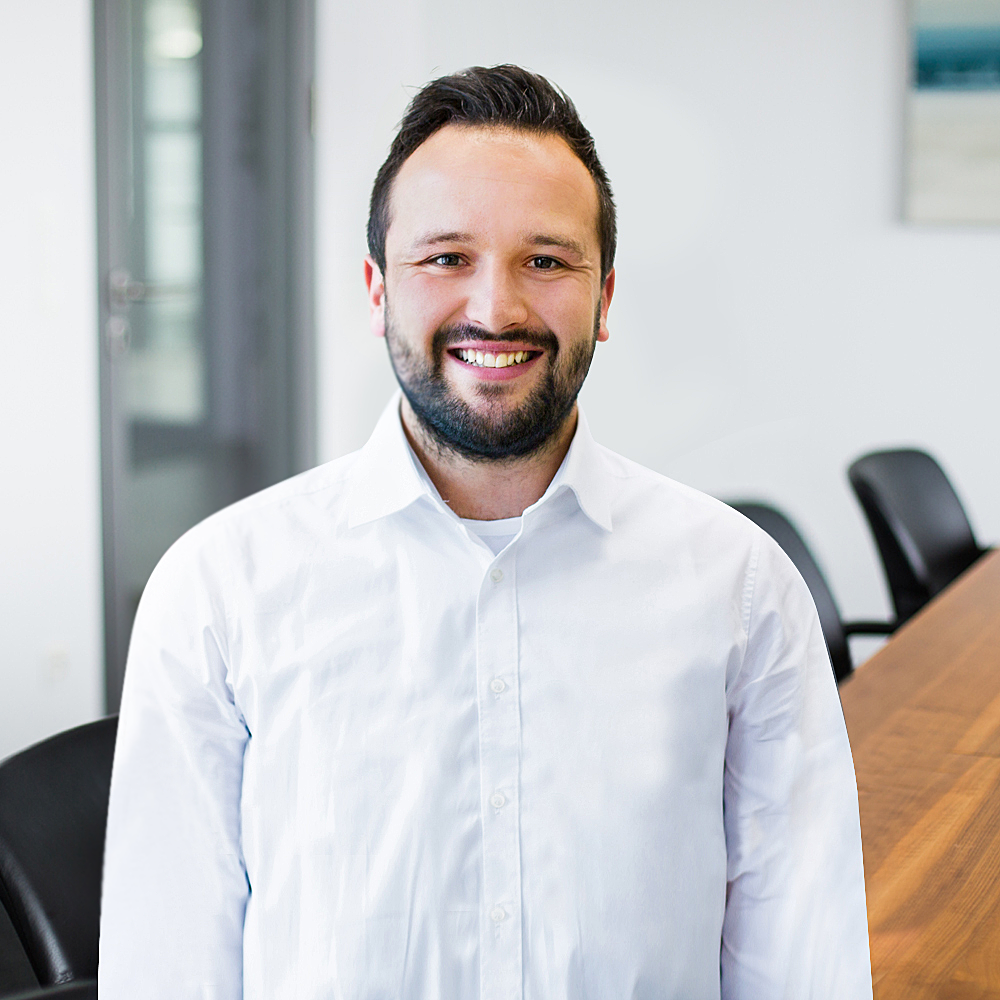 Markus Schwenk
Project Manager Actuators
I was interested in cars very early on. (my first word before mum or dad was Auto J) That's why at the beginning of my career I decided to train as an automotive mechatronics technician and to continue my further education as an automotive technician/master. I am happy that K-tronik gives me the chance to contribute my knowledge and passion for one of the biggest car manufacturers in Germany. My area of expertise are intelligent actuators in the field of driving systems. I enjoy spending time with my family and friends in my home town, fränkischen Seenland. The nearby Brombachsee is perfect for bicycle tours, swimming and chilling. Another passion for me is football, both as a fan of FC Bayern Munich and as well as an active player.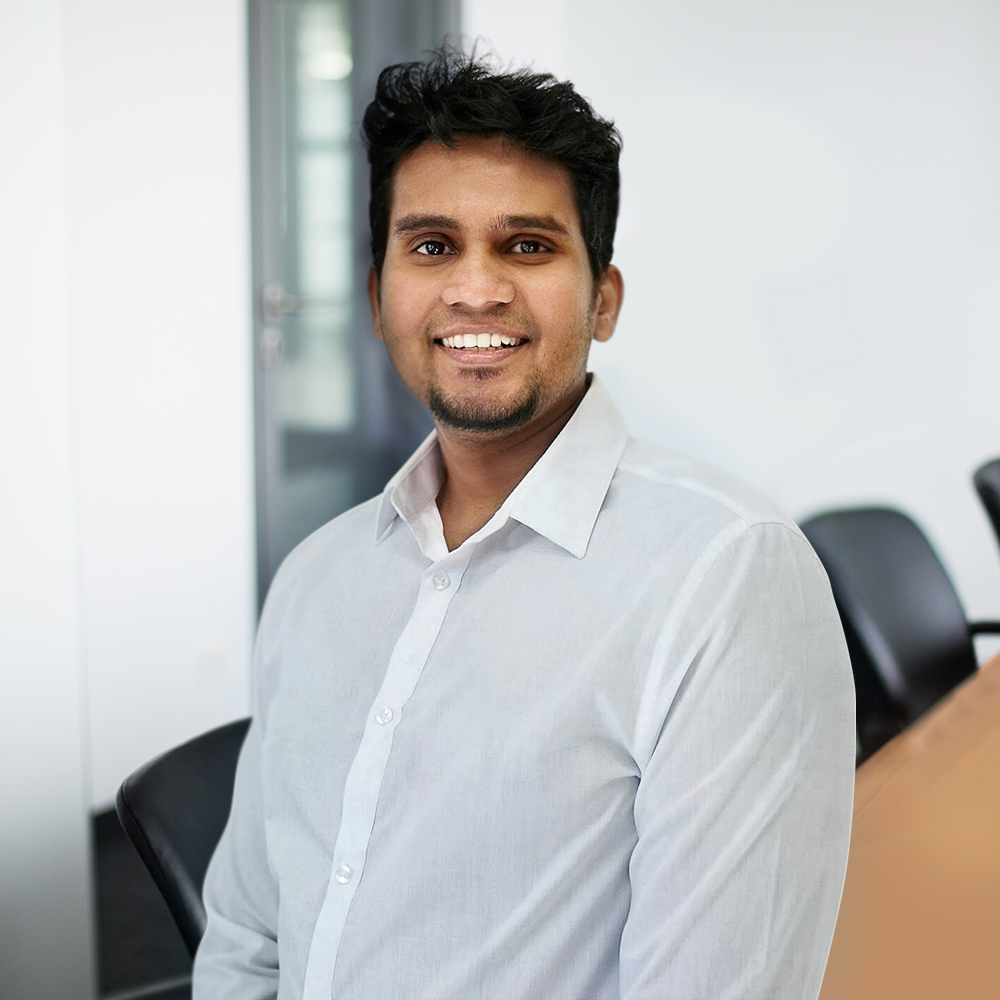 Mithun Ramalingam Parthiban
Project Manager Development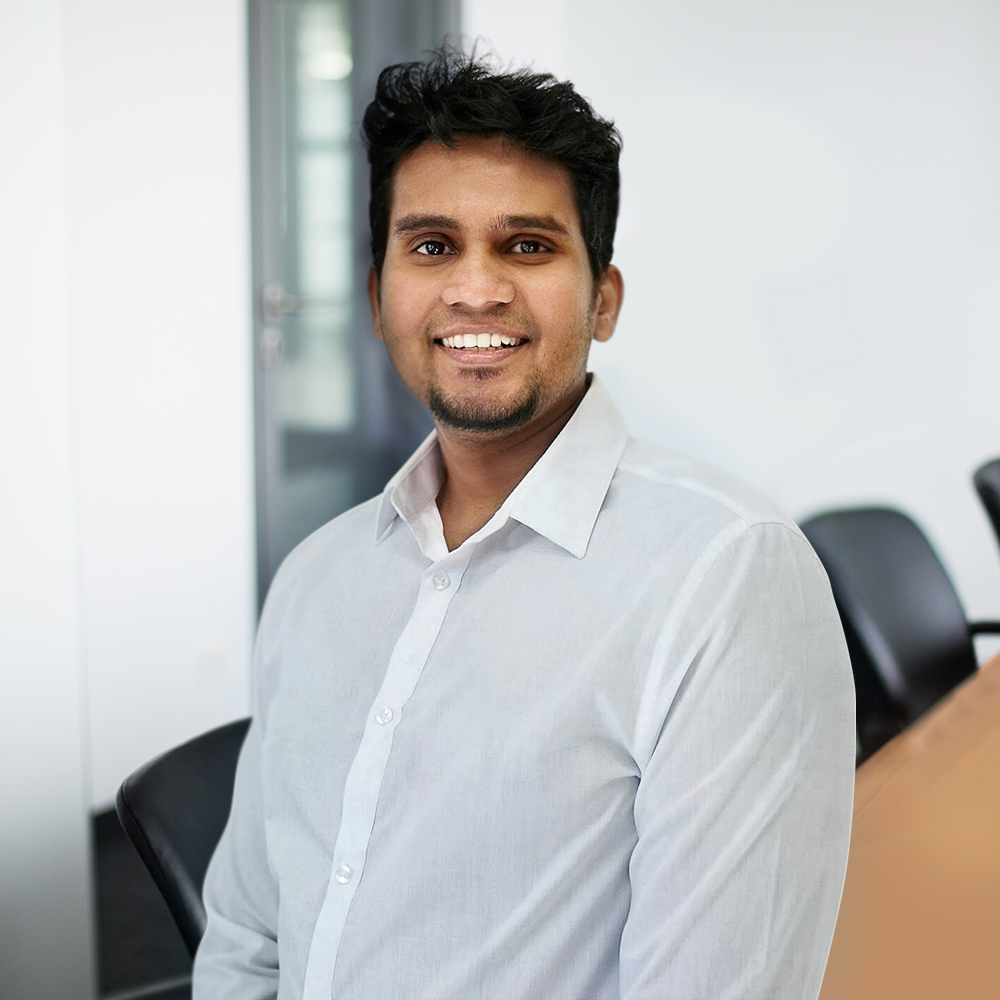 Mithun Ramalingam Parthiban
Project Manager Development
I am Indian at heart and have been infected by German culture since 2012, with exclusively positive effects. I started working for K-tronik in 2015 as a development engineer. In our team I am called a "motor man" (a little exaggerated, lol!) because I specialize in the design and development of electric motors. Privately I like to cook chicken dishes and watch action and sci-fi movies in the cinema. My sporting interests change very quickly. I played badminton and then switched to tennis. Lately my interests are in squash and bouldering. I am curious: What's next?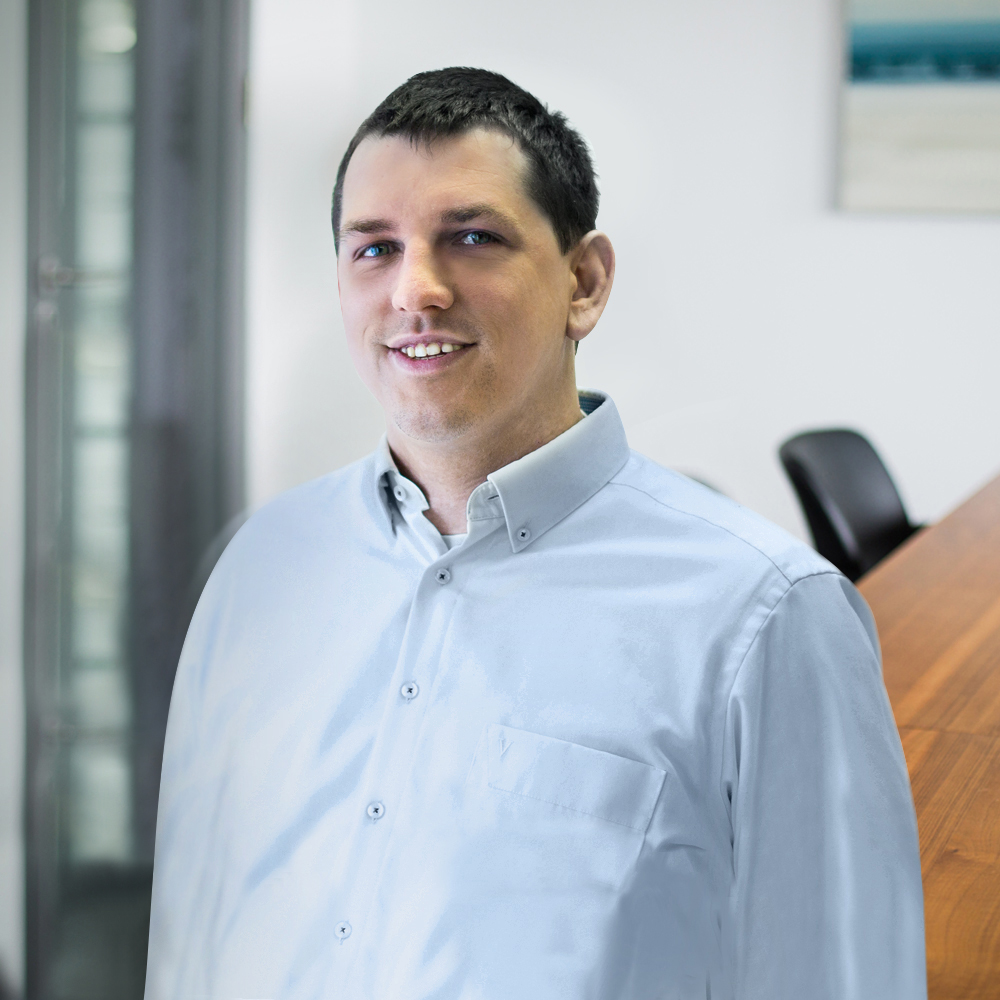 Dennis Laue
Gearbox Electronics/Actuators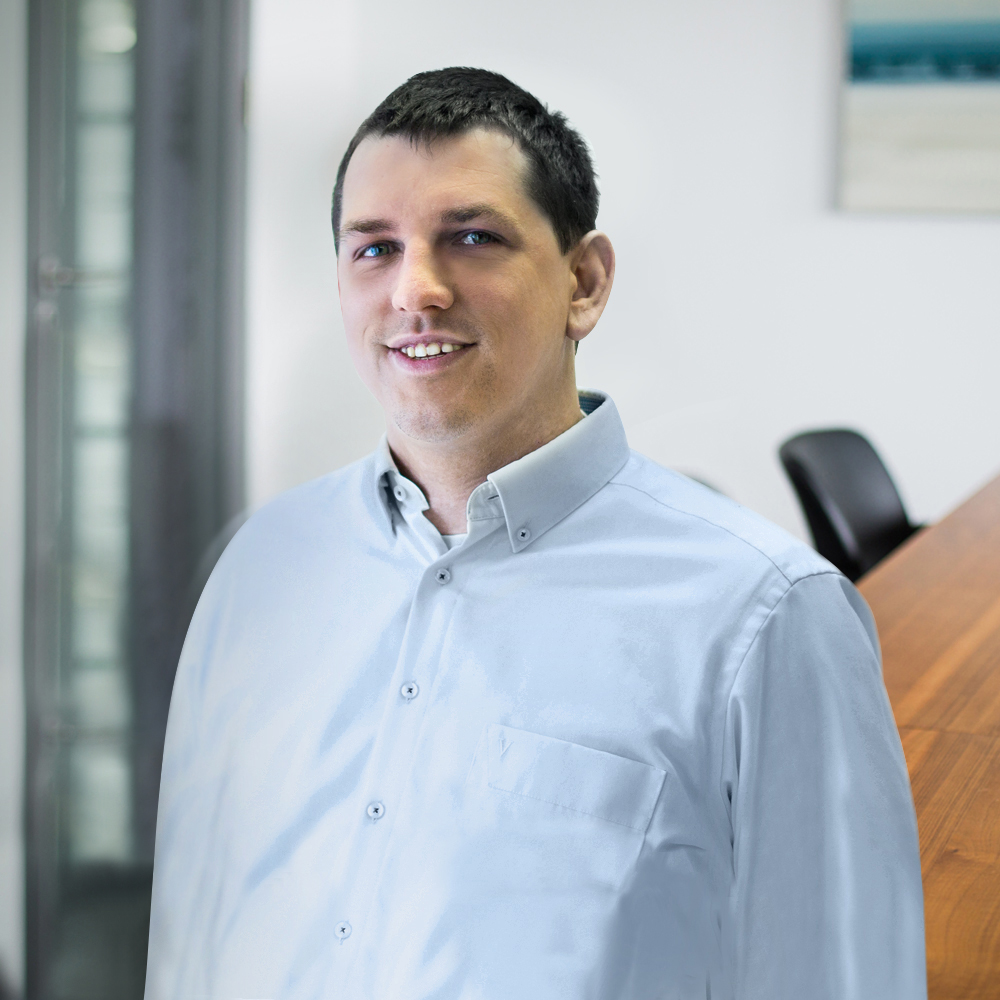 Dennis Laue
Gearbox Electronics/Actuators
I studied mechatronics with focus on automation technology, because for me technology is a means to improve the lives of all people. As a project manager in development, I made my passion my profession. In my spare time I like to work, help other people with their problems, stand up for a free Internet and eat with friends or go to the cinema.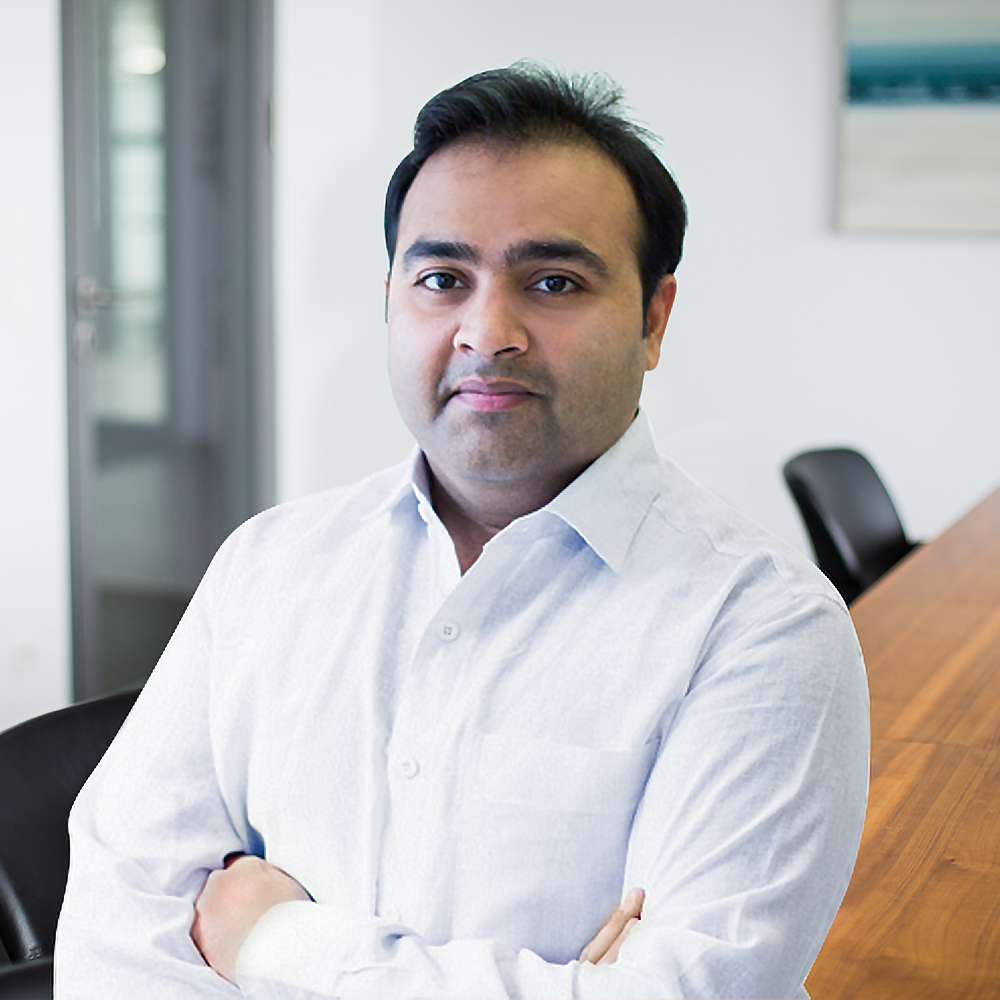 Dharmesh Varia
Gearbox Electronics/Actuators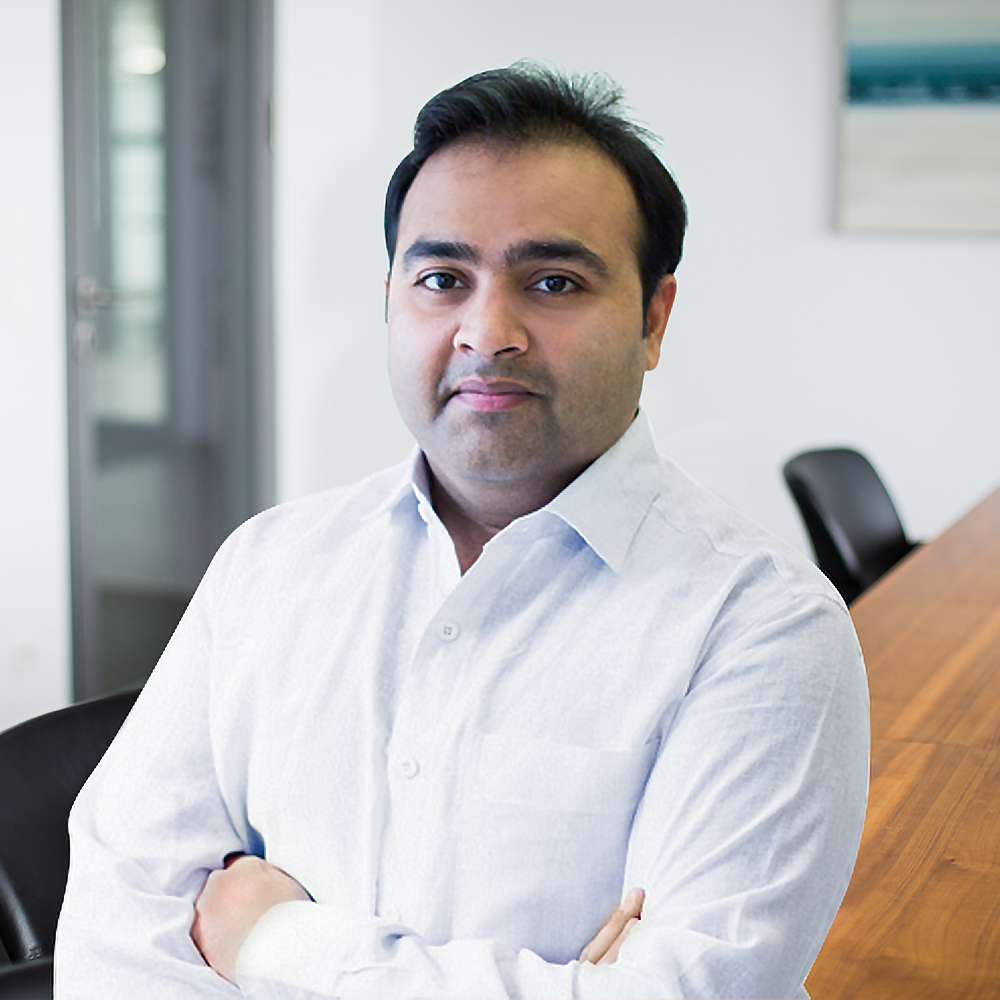 Dharmesh Varia
Gearbox Electronics/Actuators
In 2007 I came from India to Europe and moved to Germany in 2012 to continue my studies. After gaining worldwide experience in the field of electrical engineering and developing great interest and passion in the field of electric vehicles, I joined K-tronik GmbH in 2018. On behalf of K-tronik, I continuously support and advise the research and development of electronic hardware components such as battery management systems, cooling pumps and inverters as well as their supporting software for OEM company MAN Bus & Truck (E4C) and Audi (e-tron) as an expert. In my spare time I like to travel and explore the world. This is how I have become wise and can quickly adapt to new cultures. In addition to this passion, I enjoy swimming as my favourite sport and have won the silver medal at the National Championship in Great Britain. Also in Germany it is still the favourite sport of all times. The combination of my sport activity, my passion for learning new technologies at work and my adoption of German culture with positive effects in my private and professional environment continues to motivate me to settle in Germany and I look forward to it via K-tronik GmbH. Translated with www.DeepL.com/Translator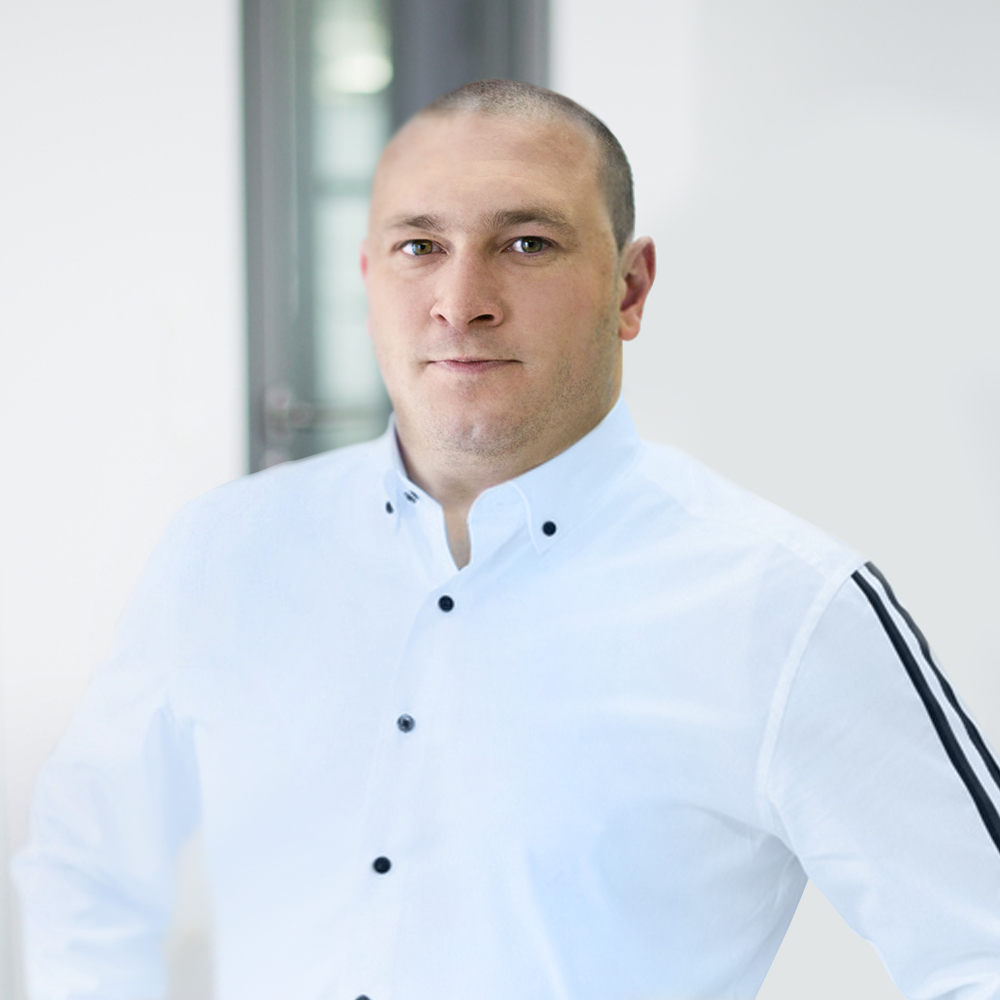 Alexander Schumann
Gearbox Electronics/Actuators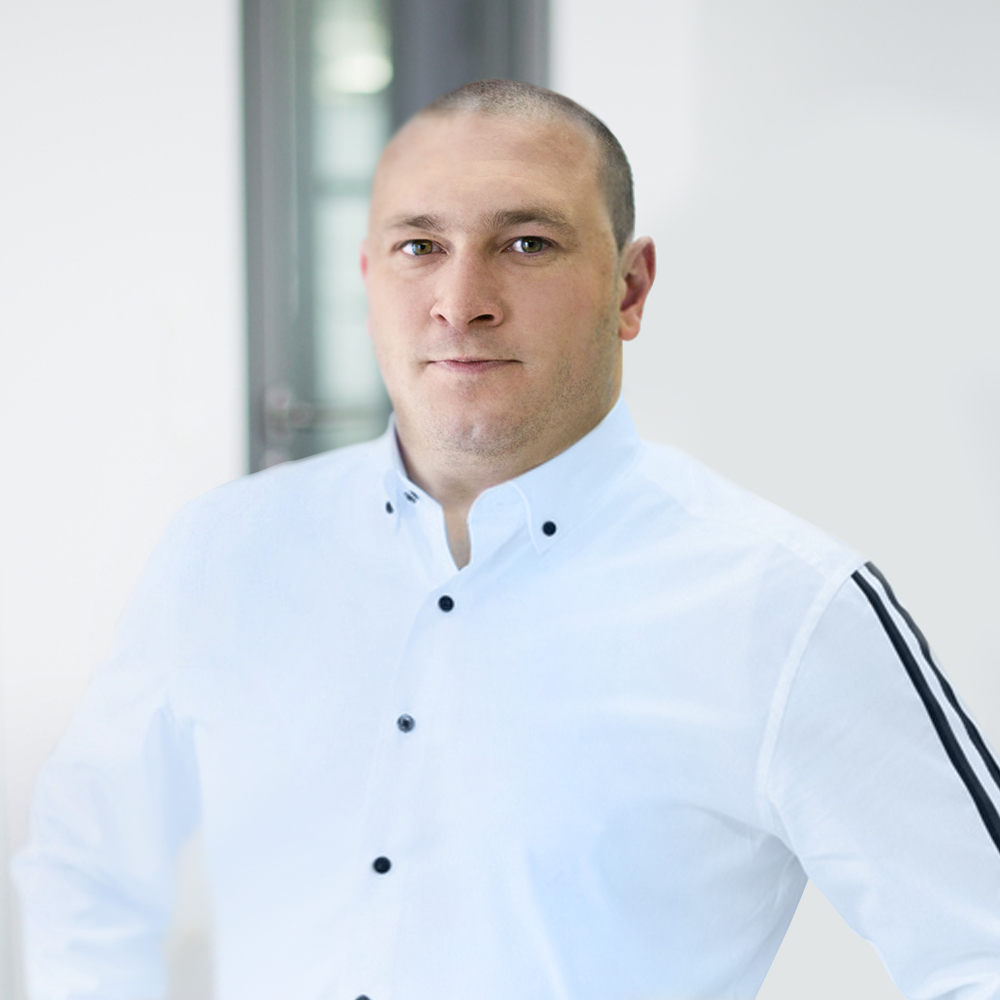 Alexander Schumann
Gearbox Electronics/Actuators
I grew up in Hessen where I later successfully completed my mechanical engineering studies with a focus on automotive systems engineering. During my studies, I had an exciting time in the development department of a large automobile manufacturer. From then on, my career path was clear to me: technical development in the automotive world. Thanks to K-tronik, I have been able to follow this path since a few years ago, when I was lured from K-tronik to the beautiful Bavaria. I am particularly interested in the current innovation areas in the automotive industry, such as alternative driving systems or automated driving, and I am very curious to see where the journey will take me. Privately I spend most of my free time as a father of two with my loved ones and if one or the other minute becomes free, I swing myself on my motorcycle and turn a round through the Upper Bavarian nature.